Affirmations are a powerful way to motivate you to take action, help to focus on achieving your goals and break negative patterns or ways of thinking. Keeping a journal is an excellent way to encourage positive self-talk and help you step into your highest self. Affirmation journals are a way for you to practice self-care. Often, we take time to make ourselves feel good on the outside, so we should do the same for within.
So what are affirmations? Simply put, they are positive statements that can help you overcome self-sabotaging habits and expel negative thoughts. When you repeat them often enough and believe them, you can start to make positive changes and embody the person you want to be.
What do you write in an affirmation journal?
Many affirmation journals will come with prompts and exercises to help you on your way, but you can get started by identifying something you struggle with or negative thoughts you might have.
Replace the negative thought with a positive statement. For example, "I believe in myself and trust my own intuition" or "I am a successful person, I am loveable, I am confident and qualified at what I do."
When writing or speaking affirmations, make sure you use them in the present tense. Set a strong intention by understanding your struggle and choosing to believe in the power of your own mind.
Words are like spells, we can cast spells over the world by speaking words into existence, and we can change how people think, feel, and act - that is our gift. Do not underestimate the power of the written and spoken word.
With that in mind, let's look at the best affirmation journals filled with prompts and blank pages to release negative thinking patterns so that you can manifest your dream life.
Best affirmation journals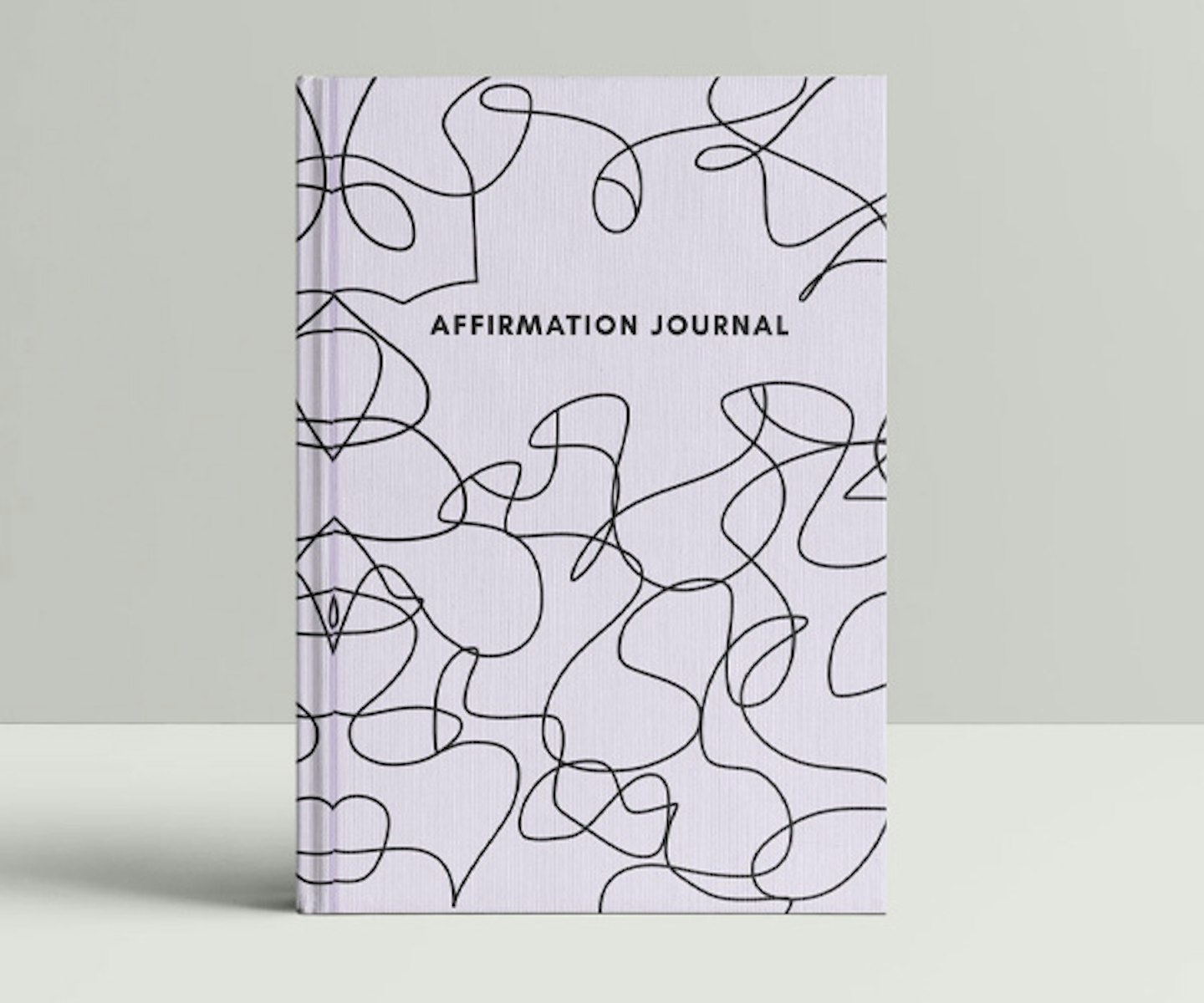 1 of 8
Affirmation Journal
Best sustainable affirmation journal
Positive self-talk will help you manifest your dreams and allow you to step into your higher self. This daily affirmation journal is a great way to become the best version of yourself. This hardcover book is 120 pages. We love that it's made from recycled paper using vegetable-based ink.
Pros: Handmade, made from sustainable materials, line drawing design**
Cons:** Low in stock
Review: "Love the quality! the shop owner also included a handwritten note and included a birthday card :)"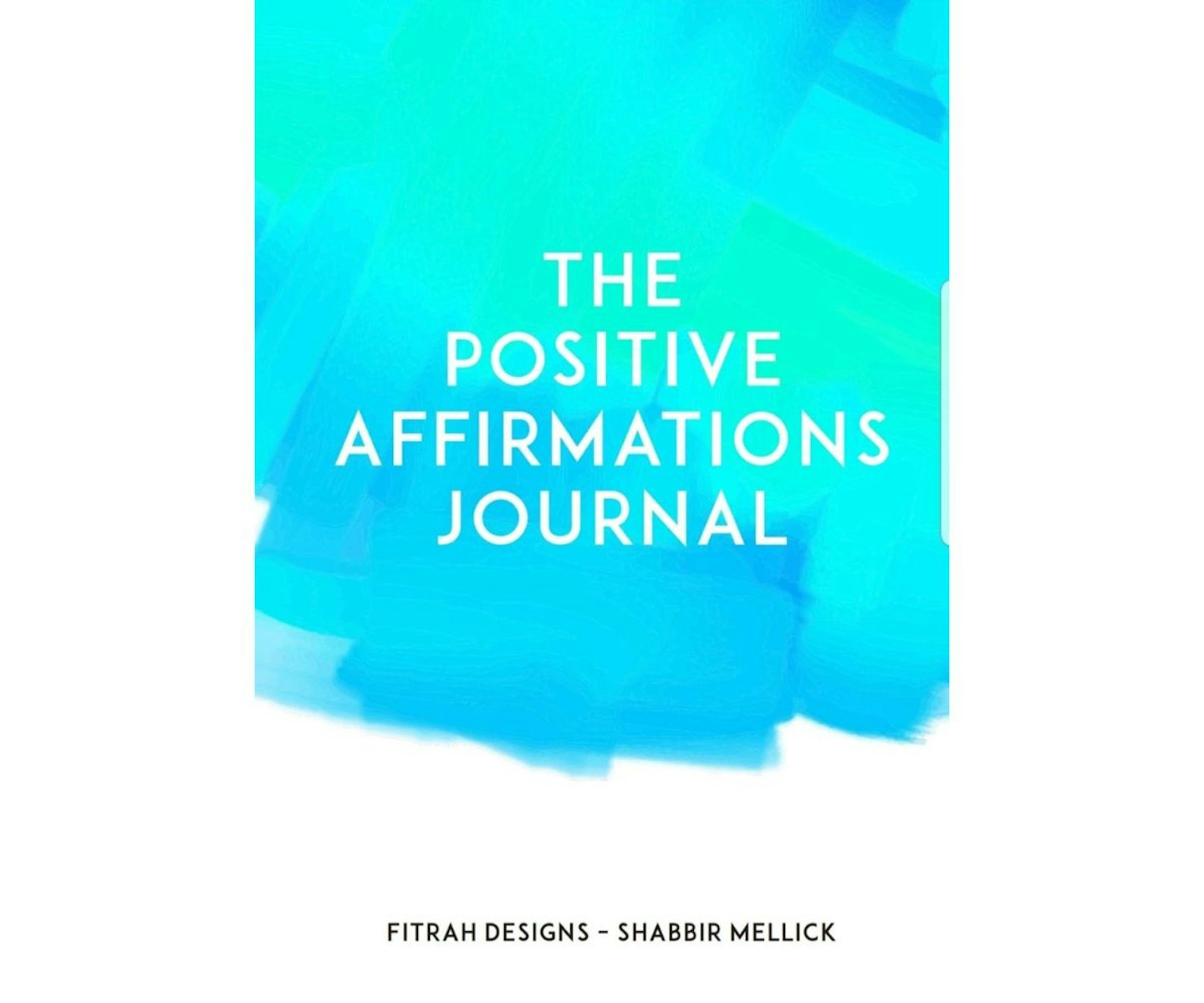 2 of 8
The Positive Affirmations Journal
Best affordable affirmation journal
An affirmation journal that'll fit in your pocket, this little book is full of inspirational quotes that gives you the space you come up with your own affirmations as well. Helping you to see the positive in the world around you, repeating these affirmations daily will truly help you to believe in yourself.
Pros: The cost, pocket sized, encouragement to write your own affirmations
Cons: There could be more variety in the content
Review: "It's an activity book created specifically to help you live more positively in your daily life. In this book you will find a mixture of inspirational quotes, positive affirmations and writing prompts that can be used to cultivate and grow your positivity and wellbeing."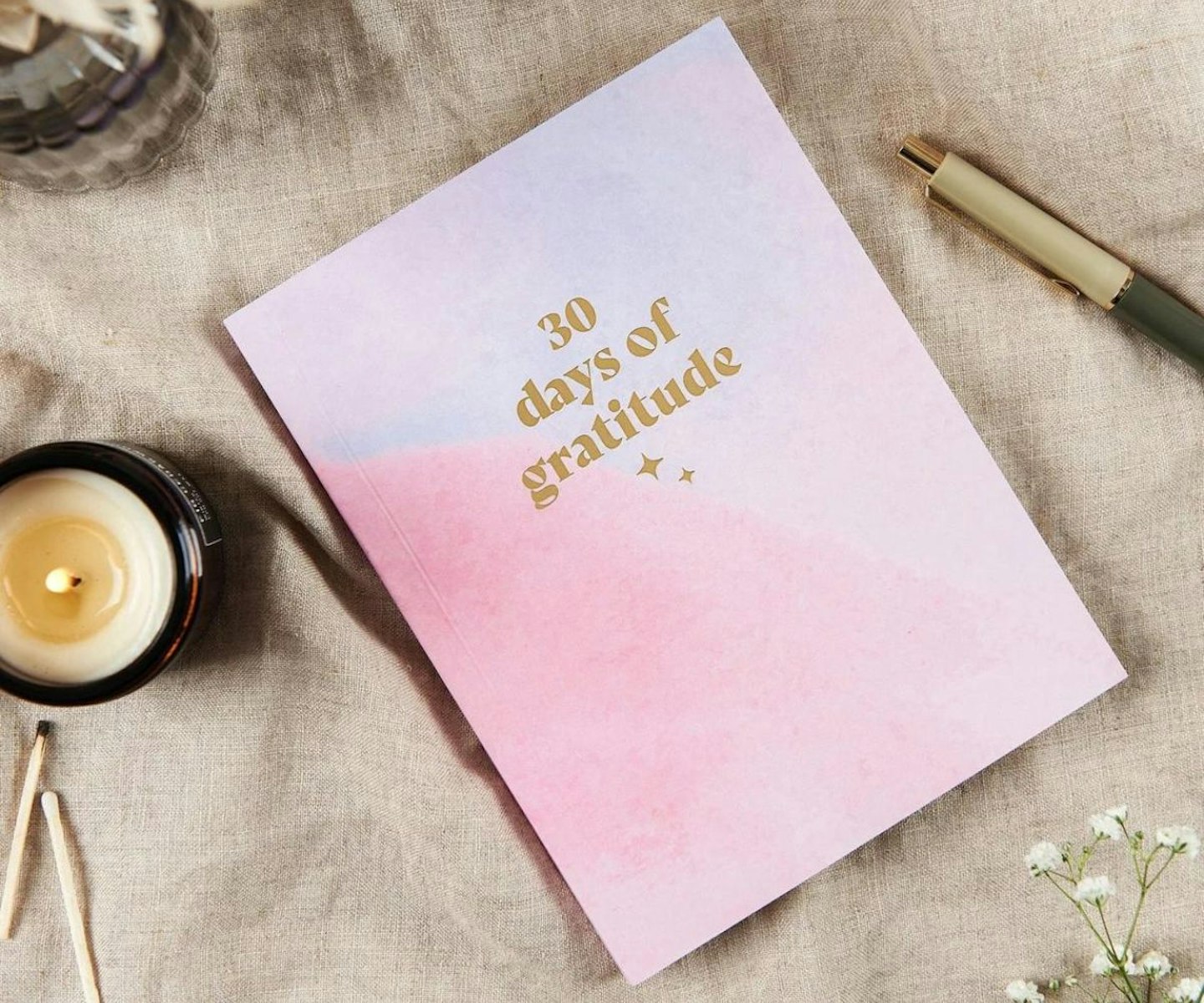 3 of 8
Mindfulness and Gratitude 30 Day Notebook
Best gratitude affirmation journal
This gratitude journal gives you things to focus on, such as aspects of your personality that you like or the good qualities of the people surrounding you. Bringing a little bit of positivity to each day, carrying out these activities will allow you to be grateful for the good in your life.
Pros: Focuses on the positive, great layout, trendy design
Cons: Only covers 30 days
Review: "I absolutely love this! I look forward to completing the gratitude each day. It's beautifully laid out and I'm so glad I bought it."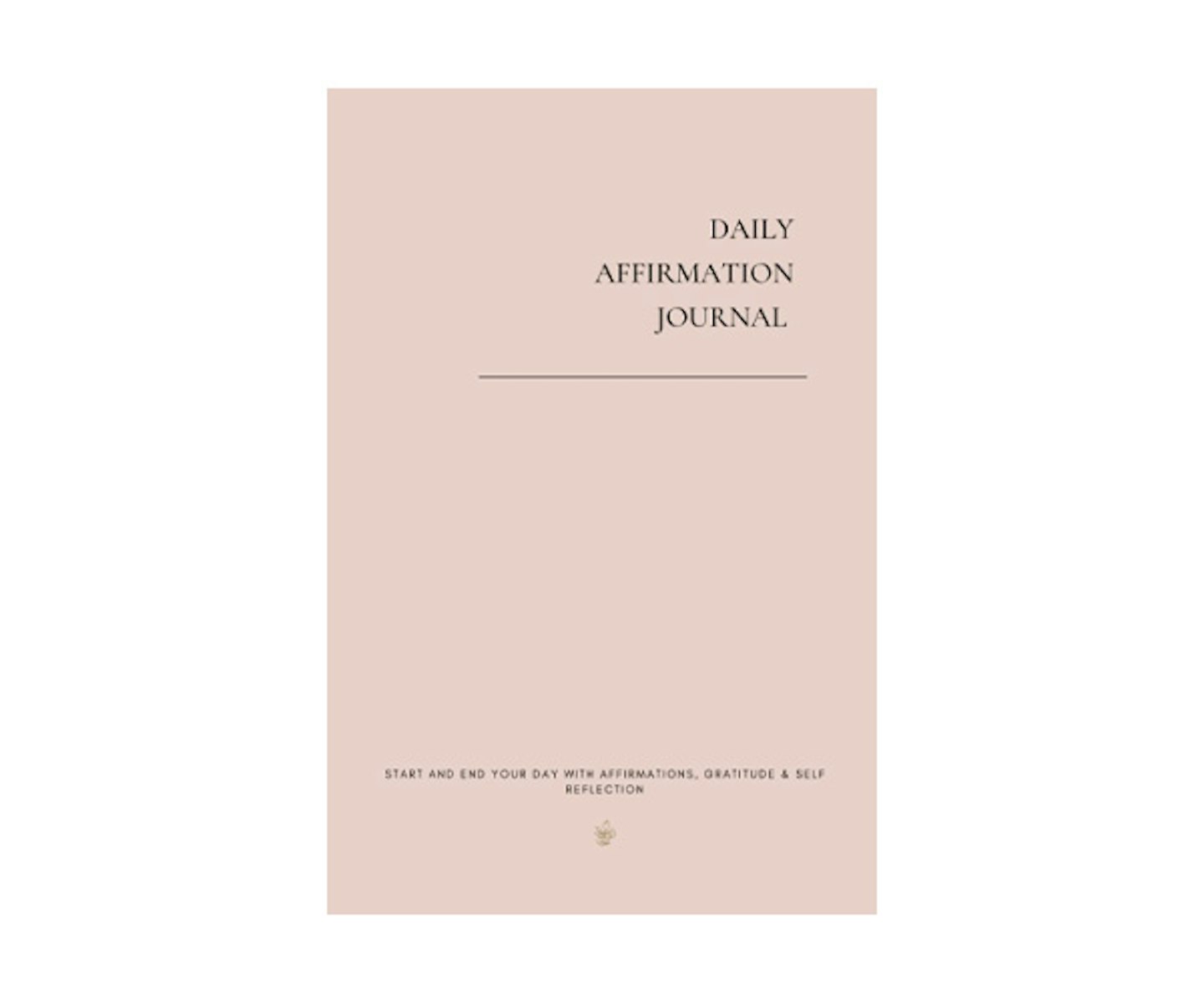 4 of 8
Daily Affirmation Journal
Best daily affirmation journal
Start each day with a new affirmation on each page. Use the thought-provoking daily prompts, mood trackers and journaling space to write down your thoughts. It's clean, elegant and perfect for self-reflection.
Pros: Sleek design, new prompts every day, great size
Cons: A hardback option would be best
Review: "Very cute journal. Obsessed with the pastel cover of the journal so clean and elegant! Love that every day there is a new affirmation and especially the journaling space on each day. Great prompts to get you to self-reflect on the day."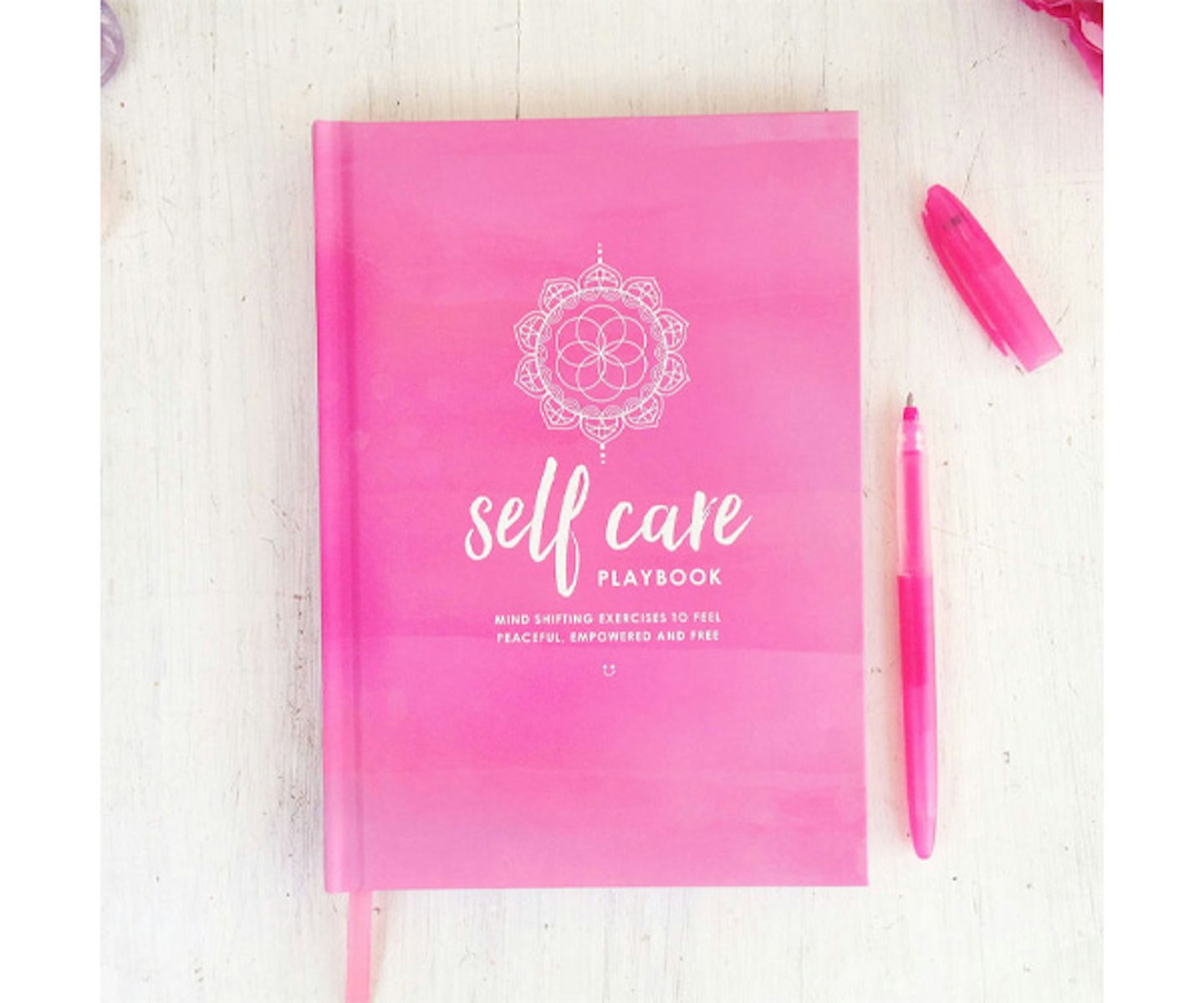 5 of 8
Self Care Playbook Planner
Best affirmation journal in workbook format
If you are looking for an uplifting journal filled with self-affirmations, this self-care playbook will remind you of happy moments, thoughts and reflections, shifting your mindset and perspective. It contains activities, exercises and prompts to initiate self-care for your mind, body and soul.
Pros: Great graphics, playful design, covers multiple topics
Cons: Dated pages would have been useful
Review: "This is a great little book. I have been suffering with anxiety for a few months and this book is great as I can write down my thoughts and feelings and I now realise that it is ok to be not ok, and I have to look after myself and not everyone else."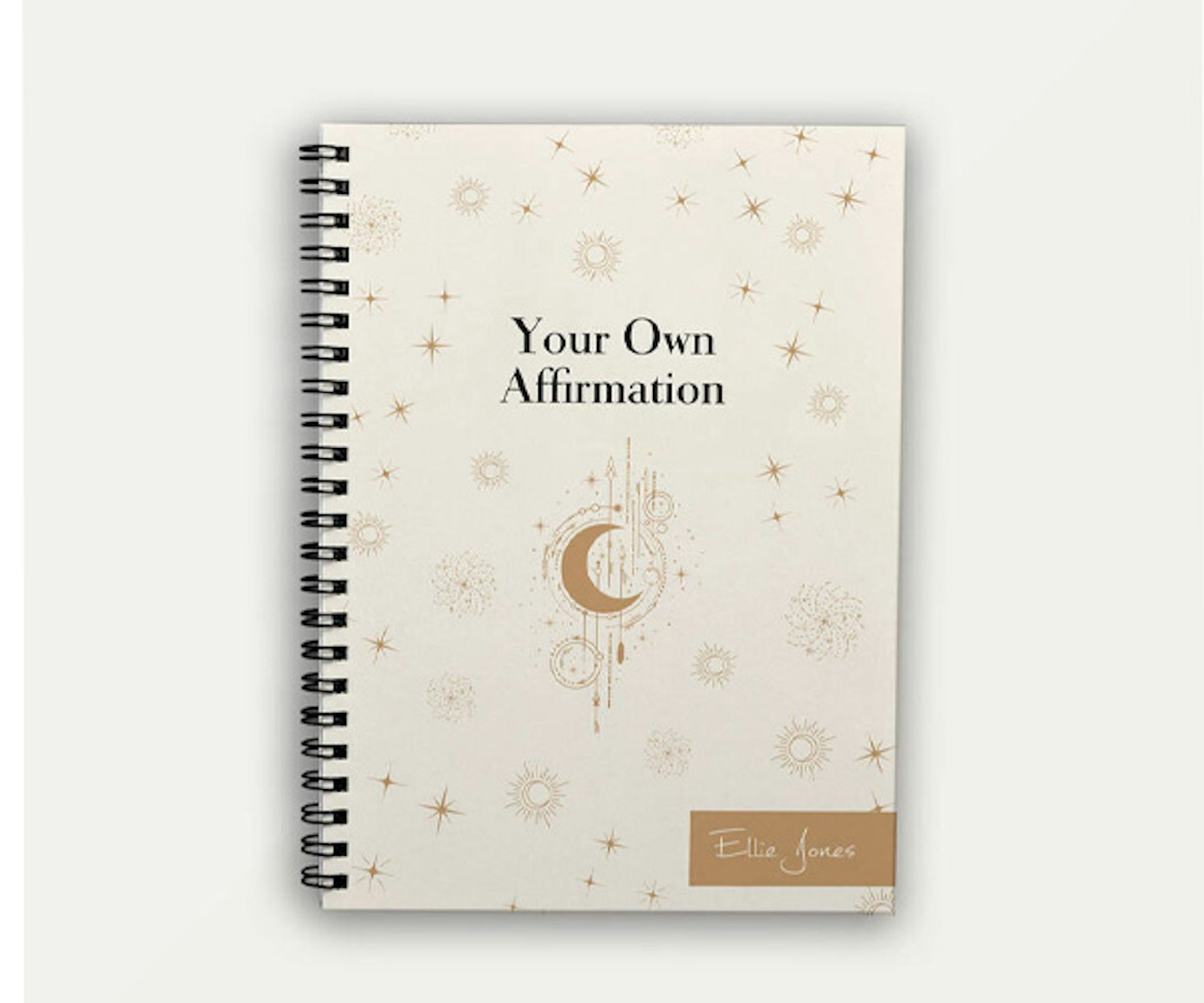 6 of 8
Wellness Journal Your Own Affirmation Magic Mist
Best customisable affirmation journal
From the customisable affirmation on the cover to the freedom to write what you choose, this wellness journal by TwentyTwoKisses comes from a range of wellness journals that can be personalised exactly how you like. This wellness journal is all about you, from selecting the affirmation to the style of the pages.
Pros: Personalised, customisable, different designs available.
Cons: No reviews yet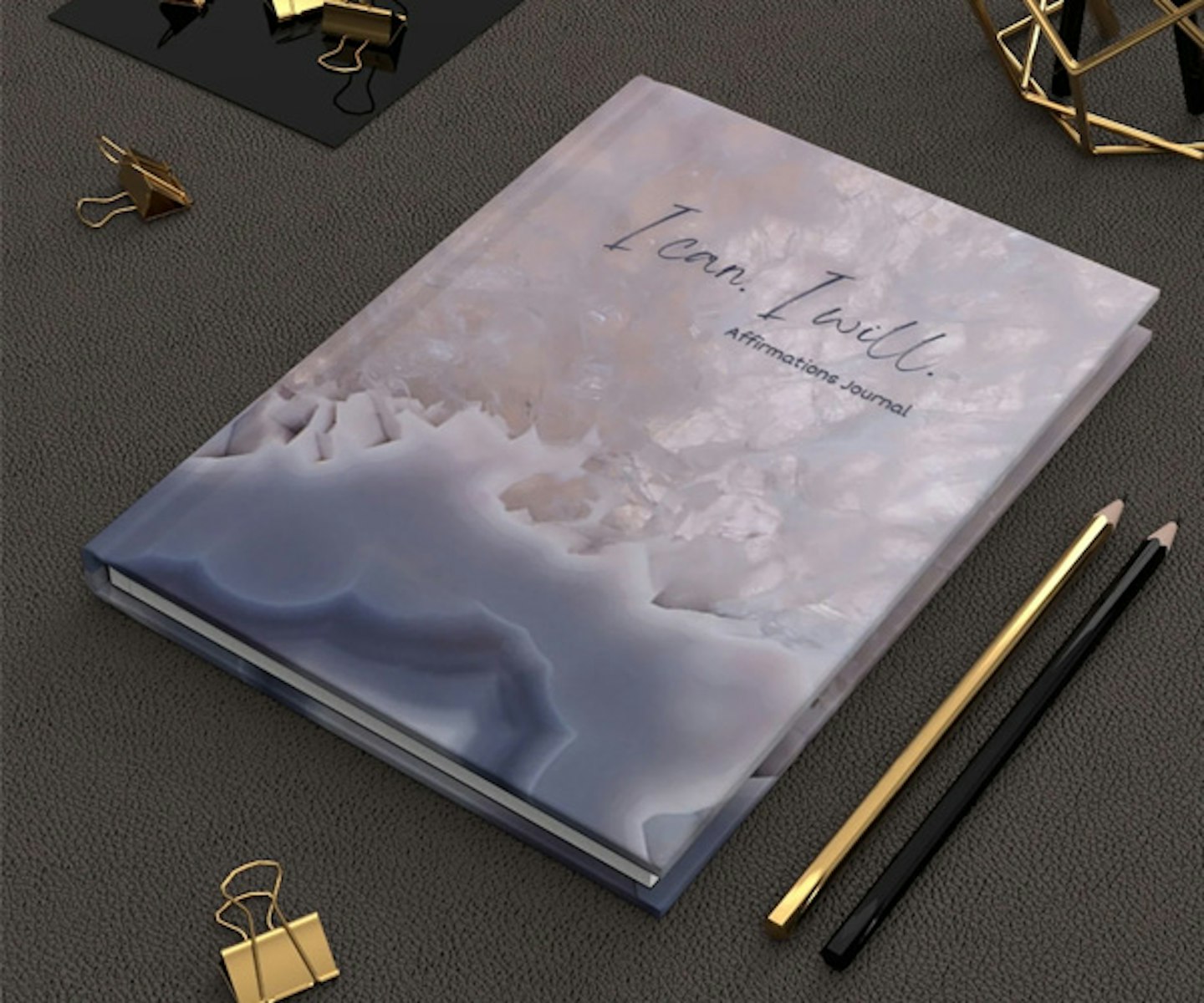 7 of 8
Hardcover Affirmation Journal
**Best free-flowing affirmation journal
**
If you are looking for one place to keep your daily affirmations, goals, and to-do lists together, this affirmation journal will be a beautiful way to inspire and empower you.
Pros: Marble effect design, designed for free-flowing notes, lined pages**
Cons:** Additional shipping costs
Review: "Quality product & super cute design. I love the perforated edges on the paper!"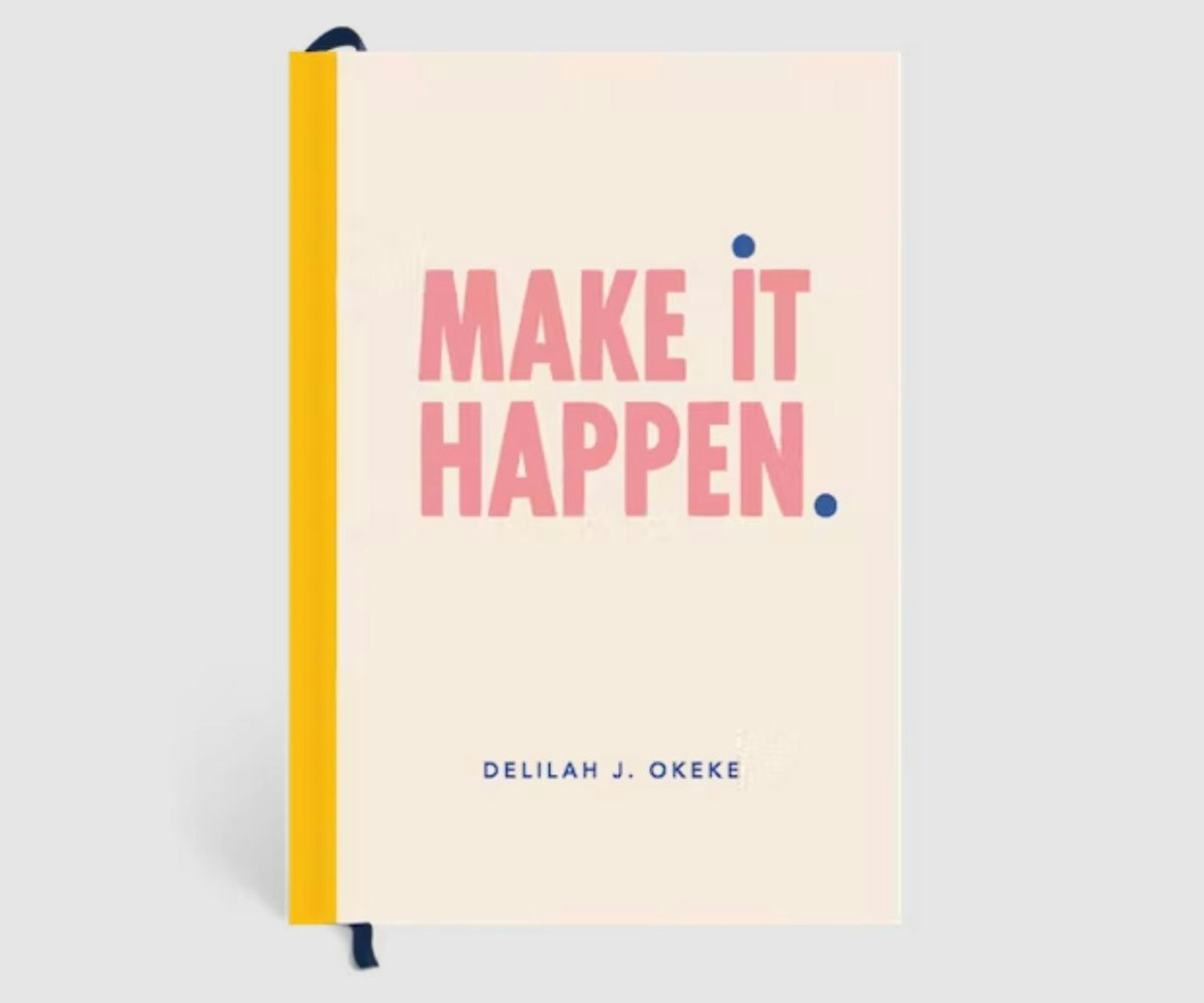 8 of 8
Make It Happen
Best affirmation journal planner
While this is more planner than a journal, it contains an affirmation on the cover and allows you to organise yourself and plan towards your goals. Checking off the goals in your planner may help to reaffirm your level of self-confidence and do wonders in training the brain.
Pros: Affirmation on the cover, weekly updates, goal checkpoints**
Cons:** It's technically a planner
What do affirmations do?
A study published in the journal Social Cognitive and Affective Neuroscience used an MRI to demonstrate that practising self-affirmation activates the reward centres in your brain. By saying to yourself, "I deserve to get that promotion", this statement will ignite the same reward centres that respond to other pleasurable experiences, such as eating a delicious meal or winning something.
Affirmations fire up your neural pathways and make transformations to those areas of the brain that makes you feel happy and positive.
Your brain is hardwired to create shortcuts. It can lead to cognitive biases, which are beliefs we all have without justification. It can present itself in many ways, but doubting ourselves gives us an easy excuse not to do something.
The magic of affirmations is that they take over these cognitive biases and teach your brain a new way to think about the world. These positive statements will subconsciously rewire your brain to see the world differently.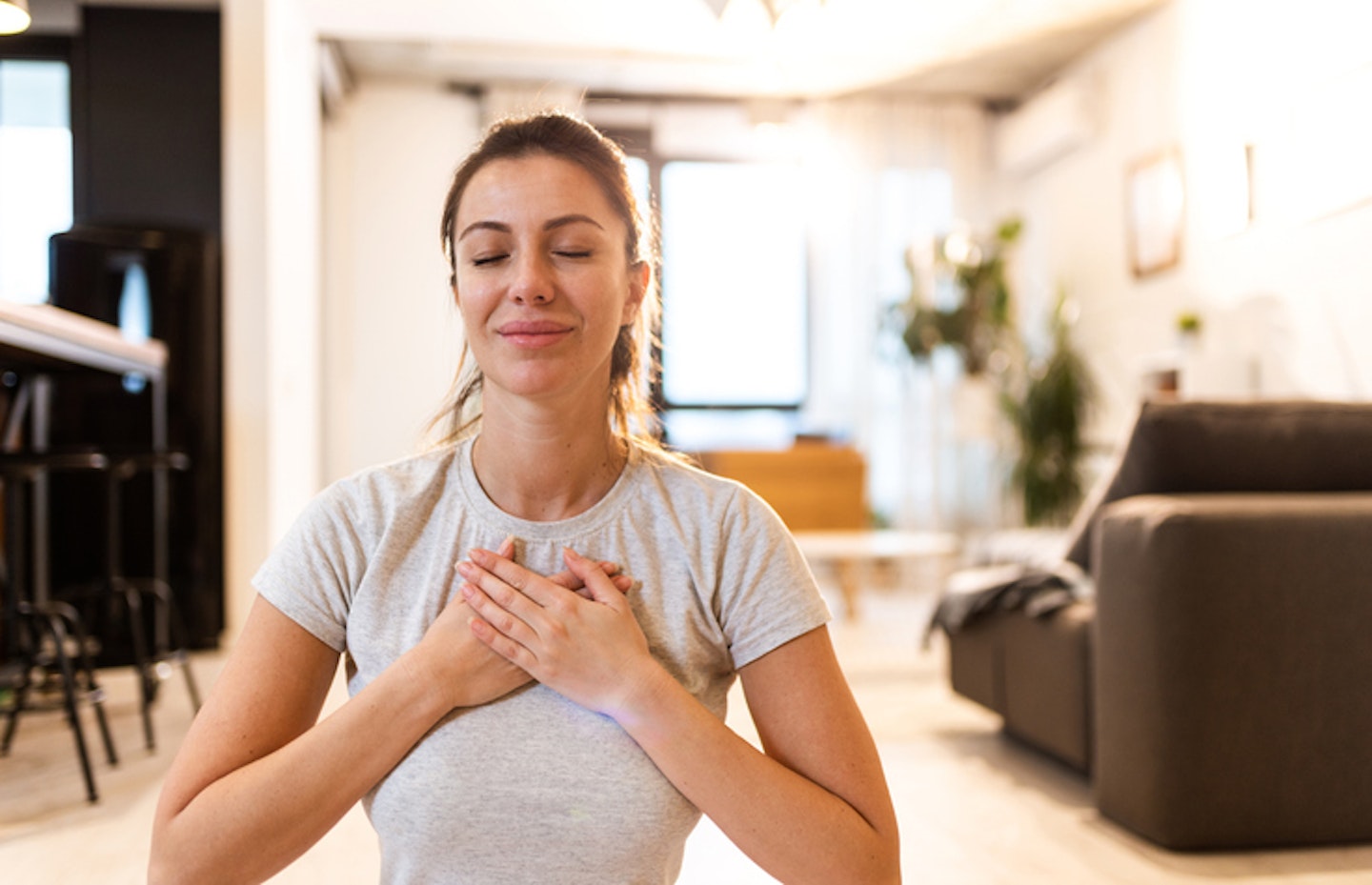 How many affirmations should I focus on?
This is entirely up to you. If you want to focus on one specific issue then focus on one affirmation. Sometimes if you require a little grounding, you can write multiple affirmations. The main takeaway is to listen to yourself. Do what you need at the moment. The key to the effectiveness of an affirmation is whether you believe in it.
What are some examples of affirmations?
Not too sure how to write an affirmation? Here is a list to take some inspiration from:
'I am doing my best, and that is enough.'
'Through the power of my thoughts and words, amazing transformations are happening in me and within my life.'
'I am doing all that I can with the tools that I have at the moment.'
'Today will be a productive day.'
'I am unique, and that is a gift.'
'Quality always trumps quantity.'
'I am allowed to fail to grow.'
'Does it make you happy? Does it make you proud? Then it's good.'
'I am strong and powerful.'
'I have made mistakes, but I will not let them define me.'
'My life has meaning. What I do has meaning. My actions are meaningful and inspiring.'