Adding ambience, atmosphere and style, a moon lamp is a unique item that can add that little touch of spirituality to your home decor. Providing healing, nurturing and cleansing energy, the celestial body has an influence over us that can be hard to explain. However, its comforting presence is also one that can't be denied.
If you're looking to recreate the comforting glow of the moon in your home, a moon lamp is a perfect way to do so. For a good night's sleep, here at Spirit & Destiny, we've found the best moon lamps to take centre stage on your bedside table. They'll sit perfectly alongside a cup of ashwagandha tea for your nighttime ritual. We're no strangers to adding a little spiritual decor to your home. For example, an astrology duvet may suit you better.
Last chance Black Friday deals on moon lamps 2023:
We interrupt the regularly scheduled content to let you know that Black Friday deals are still on. Want to grab a bargain? These are the retailers that have the best deals right now, or keep scrolling to continue reading our buyer's guide.
Shop moon lamp deals on: Very, Not on the High Street. Etsy, Urban Outfitters
Save £8: Gift Republic Moon Lamp, WAS £19.99, NOW £11.99
20% off: 3D Printed Moon Light WASS £16.99, NOW £13.59
What is a moon lamp? Well, as the name suggests, these are lamps that represent the moon in some way, shape or form. From printed lights that rest on stands, levitating moon lamps or Himalayan salt lamps, there is a variety to choose from. They can represent the moon in its different phases, but most commonly in the crescent and full moon phases. The full moon represents a powerful feminine energy, which can cleanse and charge your crystals.
Best Moon Lamp UK Shortlist
• Best original moon lamp: Moon Table Lamp
• Best neon moon lamp: Moon Neon Light
• Best moon lamp with ceramic stand: 3D Printed Moon Light
• Best levitating moon lamp: Smart Moon Lamp
• Best moon lamp with sleek stand: Moon Lamp
Perhaps, you're wondering: where to buy a moon lamp in the UK? As experts in the celestial, Spirit & Destiny is more than happy to share our favourite picks. Below, we've covered some of the best places to get yourself a moon lamp. Some of our favourites include Not On The High Street, Etsy, Amazon and more. So, why not take a look at the best moon lamps on our list? They'll add an element of calming comfort to your space that will soothe your soul.
Best Moon Lamps UK
Best moon lamp with ceramic stand
On sale
Description
With so many positive reviews on Amazon, it's easy to see how this realistic moon lamp would be
Pros
Different sizes to choose from
Can switch between brightness settings
Battery life of up to ten hours
Cons
The ceramic stand could be more stable
Best personalised moon lamp
Description
If you're feeling sentimental, this personalised moon lamp would make the most beautiful gift for
Pros
Sixteen different colour modes
Different sizes to choose from
Can be personalised
Cons
The image only shows up when turned on in the dark
Best Himalayan salt moon lamp
Description
This salt lamp emits a gentle, pretty glow that adds a touch of warmth to the room. This lamp is
Pros
100 per cent natural
Air purifying properties
Different design to choose from
Cons
Packaging could be improved
Description
This trendy neon light adds a unique touch to any home décor. Display it anywhere in your home,
Pros
Low energy consumption

Detachable base
Battery or USB powered
Best wicker style moon lamp
On sale
Description
A beautiful, wicker-style crescent moon lamp is a homely piece of décor that provides a relaxing
Pros
Suits different styles of decor
Low energy consumption
Three colour choices
Cons
The switch is underneath the stand
Best moon lamp with sleek stand
Description
Along with a sleek metal stand, this moon lamp comes with a USB cable for all your charging needs
Pros
Touch sensor activated
Rechargeable LED bulb
Two different tone settings
Cons
No instructions for setting up
Best levitating moon lamp
Description
You'll be spellbound by this smart lamp that appears to be suspended in the air. Just take a look
Pros
Appears to levitate
Made from safe PLA material
Two stand colour choices
Description
Choose from two different sizes with these mesmerising 3D-printed moon lamps that light up on
Pros
Different sizes to choose from
Battery life of up to twenty hours
Portable
Description
This moon lamp just had to make this list. Create a calming atmosphere in any space with this moon
Pros
Soft light
Sturdy material
Description
Made to ensure durable battery life, this colour-changing moon lamp has sixteen different options
Pros
Sixteen different colour modes
Remote control
3D Printed
Cons
Charge may be temperamental
Description
This cosy, wicker-style night light is warm, calming and comforting. Charged with a USB cable,
Pros
Suits different styles of decor
Low energy consumption
Handcrafted design
Cons
The charger cannot be unplugged
Best freestanding moon lamp
Description
At an affordable price, this moon lamp can sit on your shelf, bedside table or window sill to add
Pros
Freestanding
Low energy consumption
Ability to be wall hanging
FAQs
VERDICT: The best moon lamp
In our opinion, the best moon lamp from our list is the Moon Lamp from Not On The High Street. Not only is this lamp a more affordable option, but it's also one of the most widely recognised models on this list. It's rechargeable with an LED bulb, plugs in via the included USB cable and stands on a sturdy metal stand.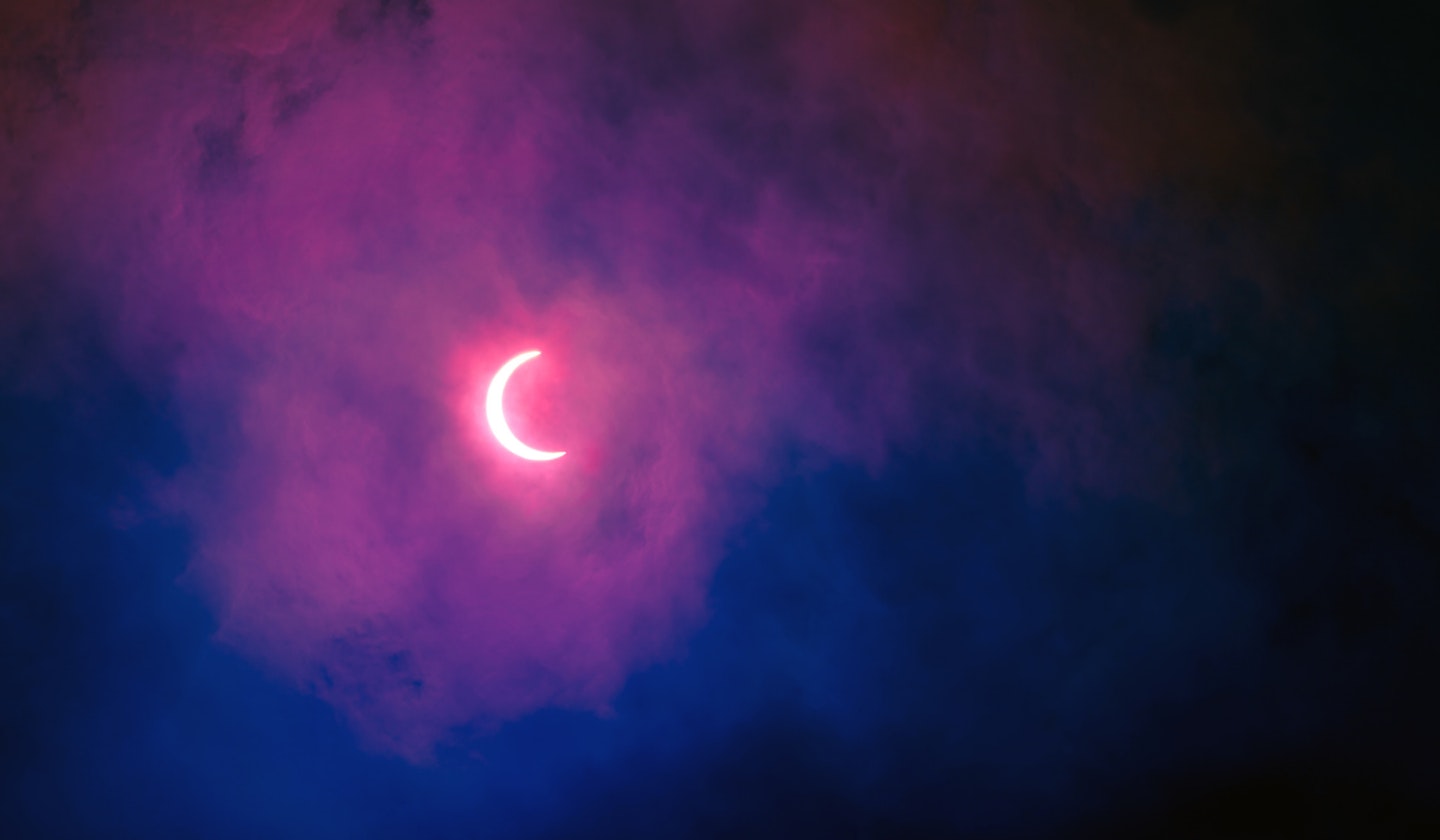 The different moon phases and what they represent
Over the course of time, the moon has always been symbolic in art, literature and culture. As well as being used to form the first calendars in existence, we're reminded that the phases of the moon have taken on spiritual meanings for some. Ever wondered what the moon phases represent? Here are some of the spiritual interpretations of the moon phases.
New: New beginnings
Waxing crescent: Intention
First quarter: Decisions
Waxing gibbous: Growth
Full: Release
Waning gibbous: Gratitude
Third quarter: Forgiveness
Waning crescent: Surrender