Picture this: The lights are twinkling on the tree, the presents are beautifully wrapped, you've prepped the veg for the turkey dinner and you're all dressed up in your party gear ready to host guests. But what did it take to get to this place?
Christmas can require a lot of effort and be very stressful. In fact, according to a YouGov poll, over 51 per cent of women have felt stressed around Christmas, compared to 35 per cent of men. How do we turn this around? It might seem counterintuitive, but slowing down can make you more productive. That's why we've devised a 12-day plan to help you make the most of the festive holidays with mindfulness tips, journalling, crystal healing, angelic guidance and affirmations.
Traditionally, the 12 days of Christmas run from 25 December to 5 January. However, you can start this plan any time you like during the festive season. By working through our suggestions, which only take a matter of minutes each day, you can create a Christmas you can really enjoy.
12 days of Christmas calm
Day 1
Before the festive season really gets underway, journal about what you want to get from this time of year. List the three most important things to you and the three things you want to avoid. Let your thoughts run free as you journal how you can manifest what you really want, and cut loose what you really don't need.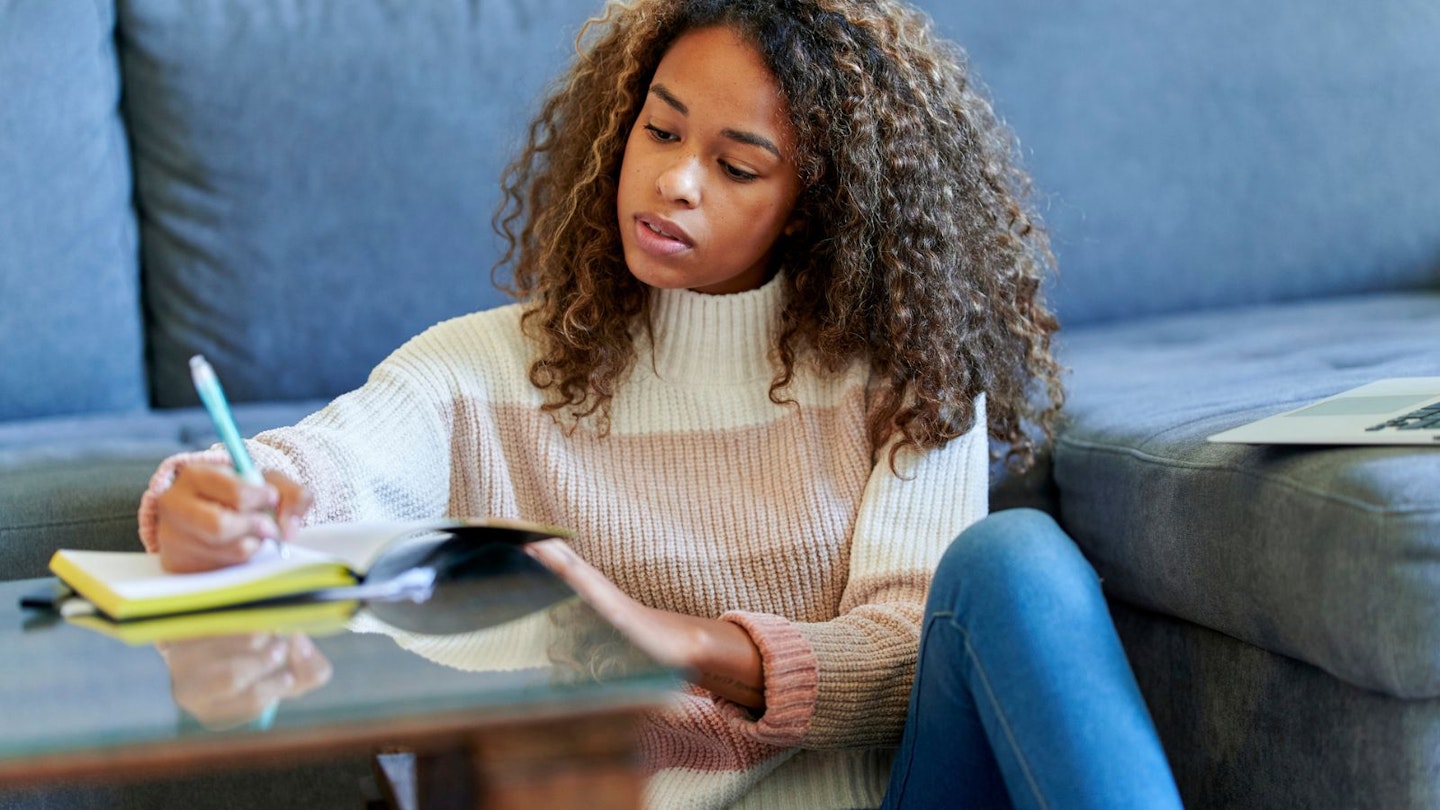 Day 2
Now you've identified your goals, power things up with a crystal affirmation. Hold a piece of aventurine, known as a stone of opportunity, to your heart chakra and ask for guidance on the best words to help you stay true to your wishes. Write these words down and display in a prominent place with your crystal beside them.
Day 3
Do you tend to say yes to every invitation? Looking at an action-packed diary may be exciting – but it's also overwhelming! Be mindful of who you are spending your time with and energy on. If a social event isn't going to make you happy, you can say no without feeling guilty. It's better to be clear from the start than drop out at the last minute, or spend weeks worrying about it.
Day 4
Stuck for gift inspiration? Before any present buying, do a mini meditation on what to buy your loved ones. Simply close your eyes and let your mind wander for a minute or two. It's not about the money. You could treat a friend with one of your skills. Good cook? Write them out a voucher for a homemade lunch. Reiki healer? Treat them to a reiki session. All to be redeemed in the new year!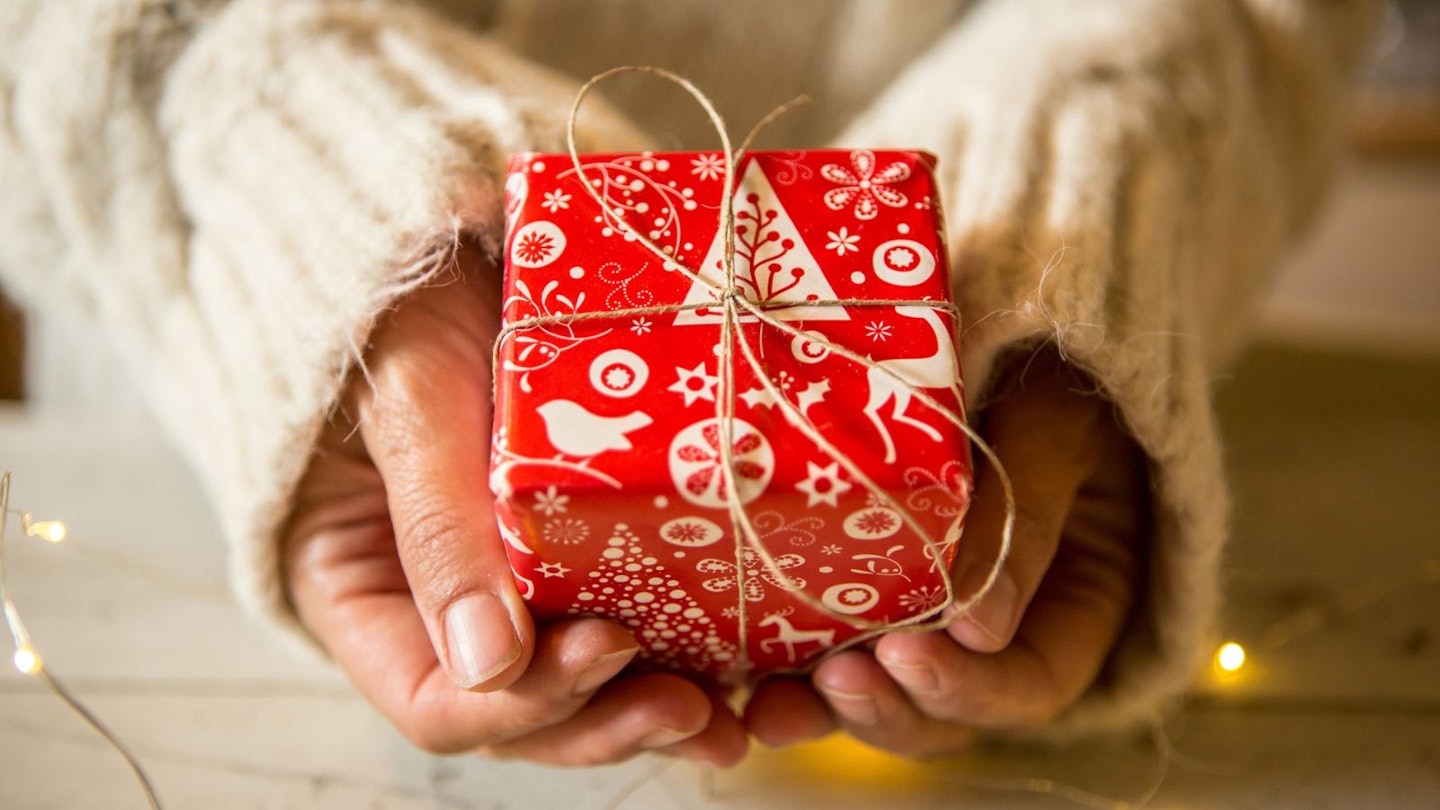 Day 5
Do you often overspend during the festive season? This can be a cause of stress. Explore where this habit has come from by journalling. Do you feel you need to over-compensate for something? Do you have impulsive tendencies and need to set a budget? What would happen if you spent less? Would anyone think any less of you? Keep a piece of tiger's eye in your wallet to help curb spending.
Day 6
Now it's time to check in with the goals you made on Day 1. How are you getting on? Spend time journalling about your progress and any challenges. Write a gratitude list for all the things you've experienced over the festive period so far. Include the challenges and what you've learnt from them. Add to this list daily and read it back to give yourself a boost.
Day 7
Christmas can be a time of chores. Before approaching any of these tasks, ask yourself what really needs to be done. Will anyone notice if you haven't made your own pastry? Are you giving yourself too much to do? Don't be afraid to ask for help and delegate tasks. When it comes to getting the job done, call on Archangel Michael. Visualise a blue ray of light beaming down on you, then say, 'Archangel Michael, help me to succeed with ease. Thank you.'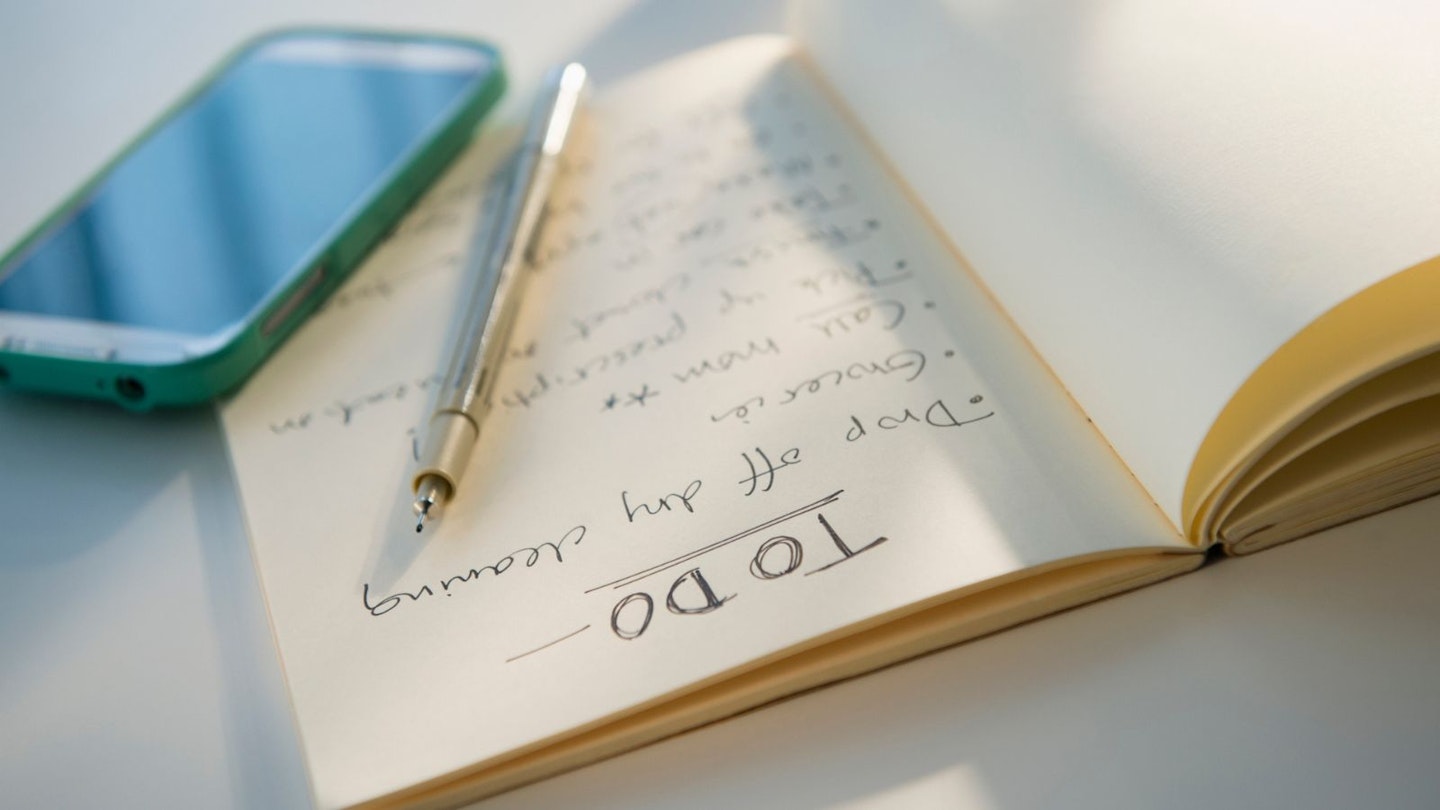 Day 8
Music is a great healer and motivator and helps to raise your vibration. Crank up the Christmas tunes – or whatever music you love – while doing chores. Adopt a mindful approach to tasks. Imagine this is the first time you've picked up a vacuum cleaner – enjoy the wonder! Try not to let your mind drift to the past or present; instead, focus on the detail in the moment to harness a sense of peace.
Day 9
Block out time for yourself. Run a warm bath and add a few drops of lavender and rosemary essential oils, pop a rose quartz crystal in the tub and safely light a candle. Set the intention to fully relax. As you bathe, visualise a rainbow light working through your body and bringing each chakra into balance. Make a wish for the peace to continue and blow out the candle. If you don't have a bath, improvise in the shower!
Day 10
Even when we've planned and prepped, stressful situations can arise, or family members may present challenges. Call on Archangel Gabriel to create calm in trying times. Take some deep breaths and imagine yourself being bathed in a golden light. Feel Gabriel's energy raising your vibration. Say, 'Archangel Gabriel, please help me summon the strength to rise above challenges. Thank you.'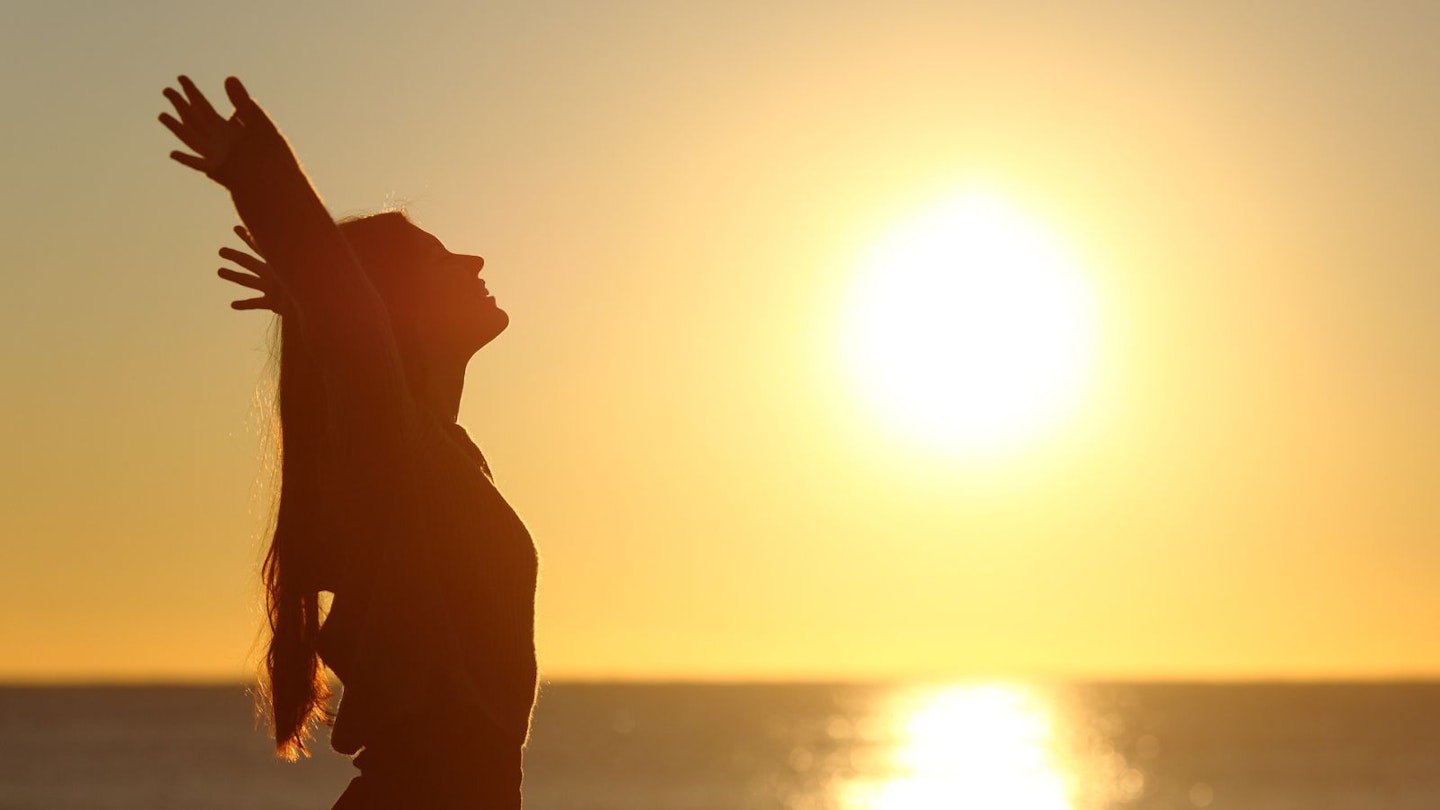 Day 11
Add a touch of gratitude practice to your Christmas card writing. Write down things you're grateful for about your relationships with friends and family. Not only will the memories give you a lift, but it will also bring a smile to their faces when they open the cards. For example, 'You always give the best hugs' or 'I am grateful for your uplifting energy.'
Day 12
When spending special times with family and friends, savour the moments. When you hug someone really focus on that moment. Send out thoughts of gratitude for this connection. Take your time when eating and relish the flavours, textures and smells. By focusing on these little snippets of time, you encourage feelings of joy and treasured memories.
Best buys to help you find calm at Christmas
Description
To help you hone your mindfulness in the run up to the festive period, this wellness journal
Description
This beautiful notebook is perfect for capturing your thoughts, feelings, and intentions in the
Description
If you'd prefer a journal dedicated to Christmas, why not buy a Christmas planner? This organiser
Description
Known as the 'stone of opportunity', the aventurine stone is strongly associated with the Heart
Description
To keep this sentiment close to you throughout the season, why not wear it on your wrist? This
Description
Tigers Eye is a gorgeous gem with its mix of golds and browns, and is associated with the Solar
Description
Wear your tigers eye with this fine chain necklace which includes a pendant with the stone and
Description
Known as the healing crystal, rose quartz is perfect for having in your space or by the bath when
Description
This lovely pendant features a natural rose quartz and is finished with 18k gold plating. Water,
Description
Practicing gratitude around Christmas is a potent and important mindfulness exercise that'll help