Perhaps, you're wondering: what is wellbeing? The word wellbeing is one you may have become more conscious of recently, with interest in the topic growing every day. Although you might associate wellbeing with detox cleanses and green smoothies, the word takes on a much broader meaning or even a spiritual meaning for some. At Spirit & Destiny, we're here to give you some insight into what wellbeing is and why it's so important.
World Wellbeing Week falls on the 26-30 June this year. What will you be doing for your mindfulness? Wellbeing is the gateway to living life true to your most authentic self... It's defined as the state of being comfortable, healthy, or happy, with emphasis on the mind, body and spirit. Wellbeing encompasses every aspect of our lives. From our careers to our finances, our relationships with others to the relationship we have with ourselves.
Wellbeing Recommendations Shortlist
• Recommended wellbeing book: Why Has Nobody Told Me This Before?
• Introduce rituals to your day: Letterbox Gift Tea Lover
• Organisation is key: Magnetic Innovations Magnetic Whiteboard
• Get down on a mat: BalanceFrom GoYoga+ Mat
• Jot down your thoughts: Joy Wellness Journal
'Wellbeing' as a concept is subjective, but it usually comes down to feeling good about ourselves, functioning well and being satisfied in life. It's normal for life to have its ups and downs. Despite this, healthy wellbeing means you're able to cope with all of the challenges life has to offer. What does wellbeing look like? It looks like being kind, listening to your body and accepting yourself.
Well, wellbeing looks different for everyone, as we all have different factors that make us happy on our life path. For some, it might be engaging in meditation or yoga, while others may be more interested in high-intensity exercise. Some may feel their best connecting with the outdoors, while others prefer to curl up with a mindful colouring book. It's all relative to whatever makes us feel most like ourselves.
10 ways to promote healthy wellbeing
Recommended wellbeing book
Description
This Sunday Times Bestseller has been written by clinical psychologist Dr Julie Smith and gives
Introduce rituals to your day
Description
There's nothing better than a cup of tea. Start the day right by indulging in a cup of tea, or
Get a good night's sleep
Description
Rest and a good night's sleep is essential when it comes to your wellbeing. We need sleep to
Get those endorphins going
Description
Get moving with these Fabric Resistance Bands that can be used for exercises such as squats, bicep
Organisation is key
Description
Try getting organised with a daily planner. Sticking to a routine adds structure to your day, so
Get down on a mat
Description
Reconnect with your body and mind through breathwork, movement and grounding techniques. with this
Indulge...
Description
There's nothing more healing than warm water washing away the worries of the week. Taking time to
Jot down your thoughts
Description
Start a Joy Wellness Journal to appreciate all the things going well in life currently.
Bring out the inner artist
Description
Get in touch with your creative side by exploring painting. Let go of your inner perfectionist and
Tap into some positive vibrations
Description
This Grounding Gemstone Kit may come in handy if you're feeling detached and disconnected. Aiming
FAQs
Why is wellbeing important?
Looking after our wellbeing means we can have healthy interactions with the world around us. It means we're able to hold space for things that are truly important to us. It's living as our best selves or most authentic selves.
Having a better quality of life means we're able to invest our energy into what we value. Examples are building positive relationships, advancing in our careers, or investing in our interests.
Often, we find ourselves living our lives geared toward a fast-paced society. However, this can mean neglecting certain areas of our lives, or not giving ourselves enough time to rest. We're taught that productivity is the key to success, but learning to recharge is the most productive skill to learn.
How do I make a positive impact on my wellbeing?
Ask yourself how you can make changes to your lifestyle to ensure healthy wellbeing.
Most of us are familiar with the idea that a healthy lifestyle consists of regular exercise and balanced meals. However, how can you work towards nurturing your spirit and being kind to your mind, too? Here are a few activities that can help promote a healthy wellbeing, allowing you to reconnect with yourself and recharge your vital energy.
Mind: Taking regular breaks from your desk, limiting time on your devices, spending time with friends and family, engaging in grounding techniques, mindfulness, yoga and meditation.
Body: Getting regular sleep and exercise, setting a routine, having a balanced diet, drinking lots of water, trying new activities that involve moving and reconnecting with your body, and getting out on a wellness retreat, in the sunlight.
Spirit: Reading personal development books, spending time with people who bring out the best in you, setting boundaries, helping others, giving back to the community, working towards life goals or things that give you purpose. For more advice and wellness techniques, have you considered a wellness course?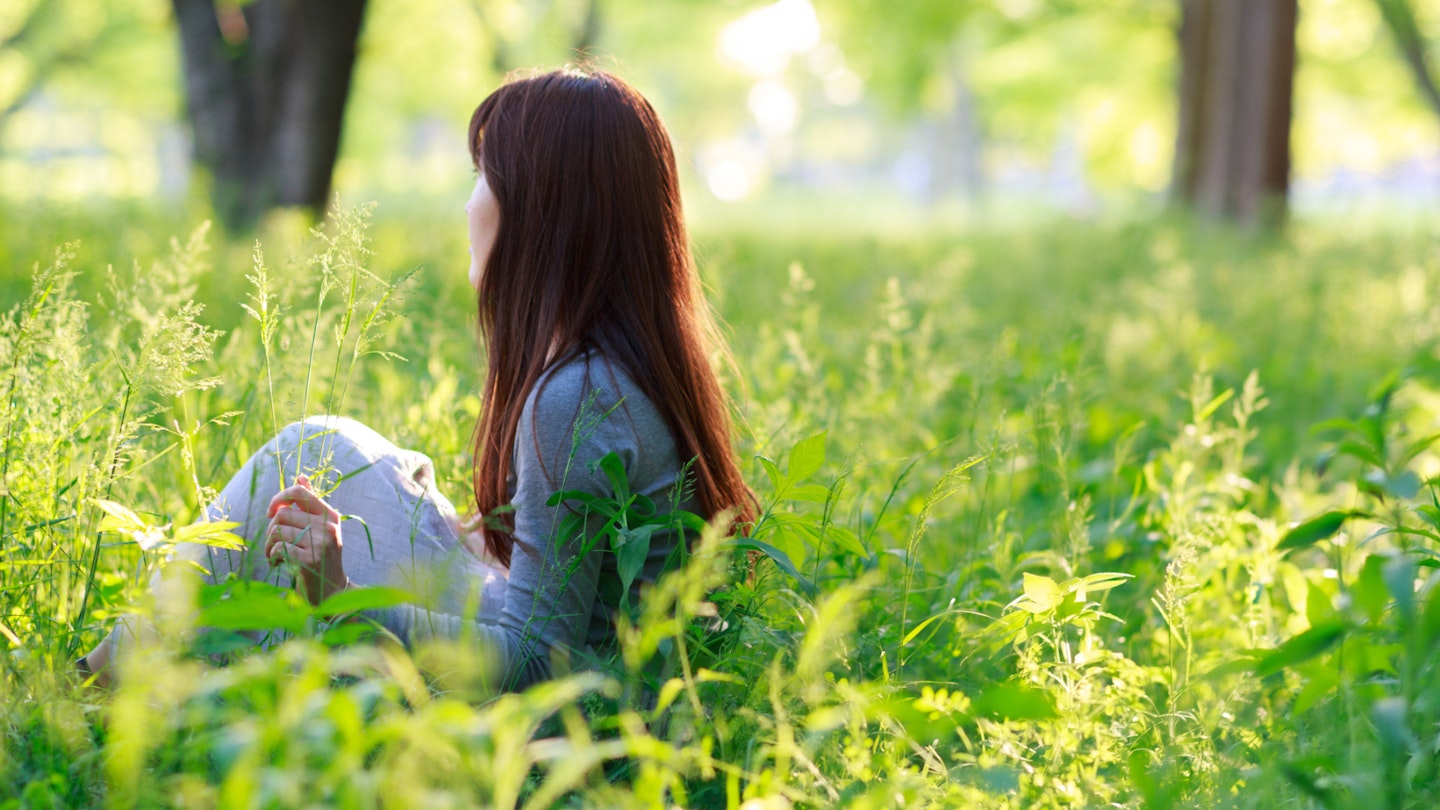 Spend some time in nature...
Nurture your wellbeing with a trip outdoors. We spoke with Chief Adventurer at CamperDays, Max Schmidt, who shared the benefits of spending more time outdoors for World Wellbeing Week:
"The perfect antidote to our busy modern lives, in my opinion, is exposure to the outdoors and immersion in nature.," says Max. "Getting out in nature is by no means the absolute cure to all modern social ills, but a change of scenery and routine reminds us that there's more to life than work". Max doesn't necessarily suggest booking a holiday, but just spending some time driving to the wild and embracing the beauty of the outdoors.
What are the best outdoor activities for our wellbeing?
Max from CamperDays has shared a number of his favourite outdoor activities to leave you mindful, rested and appreciative of the beautiful outdoors: "When we're feeling low or highly strung, what's required is to remember what's out there. Whatever stresses may feel so significant to us, have no effect on the ever-constant scenery around us".
Forest bathing - involves "a lengthy sit down or stroll through the woods as you bask in the sights, sounds, smells and textures of the forest," says Max. Coined in Japan during the 1980s, this activity will surely help boost your wellbeing. it makes a stark contrast to the bustle of inner-city life. A walk in the forest has been shown to reduce stress, combat depression, high blood pressure and anxiety.
Stargazing - next, is something we love to do and it can do wonders. "Not only do you reap the benefits of being outside," says Max. "but seeing the vast expanse of the universe above us has a surprisingly therapeutic effect on the psyche". Turning to the celestial elements in times of unhappiness can help realign your view of the world, ease your mind, nourish your spirituality and "reduce feelings of egocentrism" says the University of California-Irvine.
Blue mind - could be an option if you're closer to the sea or even a lake, where you're likely to "notice the instant calm of being in close proximity to water," says Max. Marine biologist Wallace J Nichols coined 'blue mind', which describes this feeling. Consider a road trip coast-to-coast, whether touring seaside towns or finding a spot by a lake. To remedy all the stresses of modern life, turn to the ocean and dive head-first. Let the sea be your guide.
Cold water swimming - can be practised in seas, lakes, lochs or lidos. Popular any time of year, cold water swimming is renowned for "the thrill and the exhilaration that comes with taking the plunge," says Max. Just like the activity, cold water swimming can create ripples in your wellbeing - with a healthy release of endorphins. As well as endorphins, the sudden cold shock "will trigger the release of stress hormones", remedying any worries you may have right now.
Foraging - is Max's final suggestion. It's an easy and kid-friendly activity. Here, you can see where all your favourite food comes from. Plus, there is an extra (and rather delicious) reward for this outdoor activity. Now, is your chance to include your hand-picked fruit or edible flowers in a scintillating dessert. Max adds: "The array of colours of the natural world have proven calming effects on the mind, allowing us to destress and take a moment to rebalance."
Samantha 'Sam' Price is a Beauty, Fashion & Wellness Products Writer at Spirit & Destiny magazine. In 2021, Sam began her journey as a Storytelling Executive at Closer and heatworld on an internship, creating beauty and fashion content across these brands. It was 2022 when Sam was employed as a Commercial Content Writer writing about Family Life on Yours, Mother & Baby and Spirit & Destiny. Now, she specialises in beauty, fashion and wellness content across many brands.