Black Friday 2023 is now over, but there are still great deals ready to shop. Black Friday 2023 was officially on November 24, and had even more discounts on Cyber Monday, November 27. However, there are some amazing sales, so we've listed some of our favourite items out there that we'd love to get our hands on.
So if someone in your life is interested in wellness and spirituality, a practical and valuable gift will go a long way. Plus, with independent retailer marketplaces such as Etsy and Not on the Highstreet, you know that your business will go into the pocket of small businesses.
Black Friday deals 2023: The best wellness and spirituality deals right now
These are the retailers that still have deals available, or keep scrolling to continue reading our buyer's guide.
• Amazon: Half price deals
• John Lewis: Up to 20% off home fragrance
• Holland & Barrett: Health and wellness essentials currently up to 50% off
• Not on the High Street: Up to 50% off gifts and home decor
• Etsy: Early Christmas deals up to 25% off
• Look Fantastic: Up to 50% off supplements and beauty products
• Boots: Black Friday deals and offers across fragrance, makeup, electrical wellness products and more
• Very: Black Friday sales on fitness and more
Giving and receiving gifts is a timeless gesture to show how much you care. However, it is always good to consider how we can gift more sustainably. Buying unnecessary items for the sake of gift-giving is not always the best option. That being said, if someone's love language is receiving gifts, here are some thoughtful ideas.
To ensure you can find the best prices, here are some deals to find the perfect present for your loved ones and for yourself. Whether you are looking to snag amazing deals on Amazon or would like to find thoughtful gifts on Papier, check this page to ensure you don't miss out.
All discounts are correct at the time of publishing.
Best wellness and spirituality deals
Description
This beautiful tarot necklace is available in gold plate and is now 50% off.
Description
Get a 24-piece chakra healing crystal advent calendar box set now massively discounted.
Description
Add some effortless magic into your space with these vine-effect fairy lights with butterflies.
Description
Birthstones are gems that are associated with a birth month, each stone has a unique meaning and
Description
Aventurine crystal is believed to be a positive stone of prosperity, this stunning suncatcher is
Description
Save £100s of pounds on this organic-style coffee table, with an abstract-shaped table top and
Description
Treat yourself to a stunning and protective necklace now half price.
Description
Connect with the divine feminine and masculine energies of this sacred oracle deck, now 31% off.
Description
Uncover the sacred healing powers of water and find support, connection, and guidance with this
Description
Use these gorgeously illustrated oracle cards to tap into the ancient wisdom of the moon for
Description
Get 10% off this beautifully scented lavender sleeping spray from Neom.
Description
Cleanse and massage the skin with the LUNA skincare device that pulsates with 16 different
Description
Deliver a professional clean every time with a huge discount on this Oral-B iO4 electric
Save £48
On sale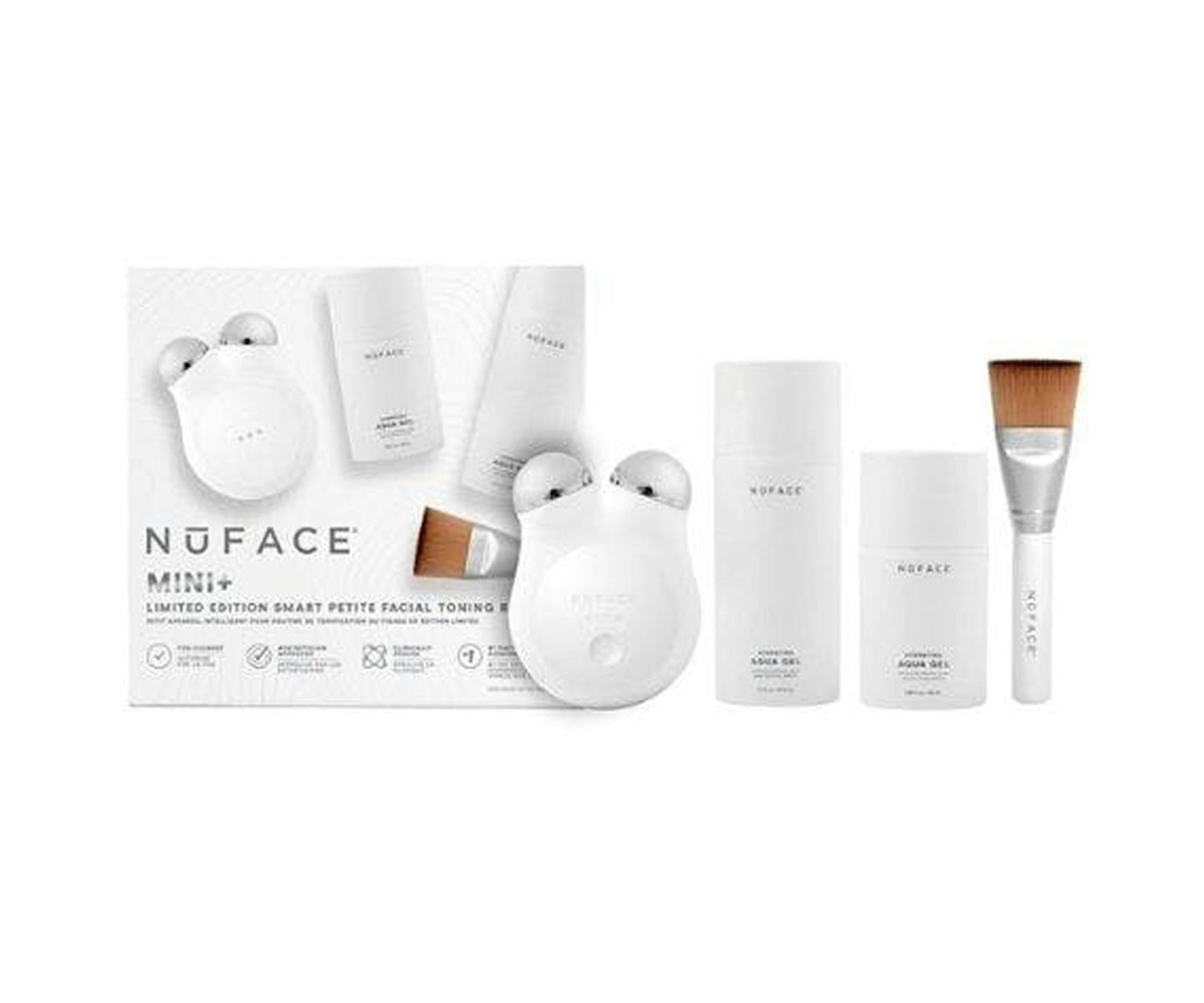 Debenhams
Description
If your sister is always going on about wanting to try the NuFACE, you can get this Smart Petite
Description
Make sure to take care of your immune system during the colder months to support energy levels and
Description
Enhance your yoga practice by inhaling aromas from this incredible Zen Lotus Backflow Incense
Description
Save on this abstract printed hand motif design with Aztec patterns and the symbolic evil eye.
Description
Save 15 per cent when you buy two personalised books. Make time for yourself with this daily
When are Black Friday and Cyber Monday in 2023?
Black Friday 2023 officially falls on November 24, with even more discounts on Cyber Monday, which follows the following Monday, November 27. It's the perfect opportunity to pick up some Christmas presents, find what you need at an unbeatable price, or treat yourself before the end of the year.
FAQs
Where can I find the best wellness and spirituality deals?
Deals will be running throughout the rest of November and December. We'll be updating this page with all of the best deals, so make sure to keep checking back. We've got the best Black Friday deals here at Spirit & Destiny so be sure to bookmark this page:
What are Black Friday and Cyber Monday?
This massive shopping event originated in America, with tech and electronic goods such as smart TVs going on sale right after Thanksgiving to attract customers to start Christmas shopping.
However, this event is now well-known in the UK, so you'll find massive discounts on everything, not just tech, and it is retailers' biggest event of the year. Keep your eyes peeled over the weekend and the following Cyber Monday for even more deals.
How long does Black Friday last?
Traditionally, Black Friday sales would only last for 24 hours; however, over the years, we've seen many retailers extend their Black Friday sales for much longer and even start them earlier. This is unique to each brand, so we'd recommend staying on the lookout for great deals before the big rush.
Looking for specific deals?
Got a particular item on your shopping list you're trying to find the best deal for? Check out our guides to the best deals for our favourite wellness products:
Ellen Kinsey is a senior health and wellness product writer for Spirit & Destiny, specialising in natural health and beauty and self-development. She lives and breathes all things spirituality, travel, holistic health and wellness.
Subscribe to the Spirit & Destiny Newsletter to keep up to date with our latest recommendations and wellness trends from the Spirit & Destiny team.