There's nothing more nourishing for the soul than a hot cup of tea. Even more so, a carefully crafted fruit tea full of refreshing flavour.
If you want to be more daring and try a fruit tea, but you aren't sure which tea packs the best fruity flavours, we have some recommendations from well-known brands that you're sure to love.
From tantalising tartness to sublime sweetness, it's not just the taste that will have you hooked. These teas have some amazing benefits that will improve your overall health and wellness.
What are some of the benefits of fruit tea?
There are so many benefits to drinking fruit and herbal tea, with the different fruits and herbs having their own individual benefits.
Aside from the fact that most of these teas are derived from completely organic ingredients, they've been used to help with certain ailments for centuries.
Cranberry and raspberry
A popular tea of choice for women's health, the benefits of cranberry and raspberry tea are vast. As well as alleviating period pain and symptoms of urinary tract infection, raspberry tea has also been used to induce labour in pregnancy.
Lemon and ginger
This tea works mainly as an antioxidant, boosts the immune system and provides comfort from coughs, colds, allergies and flu. In addition to this, lemon and ginger tea works to improve your skin and assist with the body's digestive functions.
Elderberry
Working as an antioxidant: this tea is a brilliant source of nutrients. Elderberry protects against bacteria, helps to prevent disease and reduces blood pressure. Research has shown that it has benefits on cardiovascular health too.
Rosehip
Due to the anti-inflammatory properties of rosehip, this tea can help alleviate heartburn, stomach ache and bloating. Studies have shown it may have a positive effect on those with rheumatoid arthritis by decreasing pain in the joints.
Best fruit tea
Here's a selection of our favourite flavours of tea from some of the best brands out there.
Best fruit tea for women's health
Description
A perfect pairing of cranberry and raspberry provides a tart flavour finished off with a hint of
Best fruit tea with a kick
Description
A gentle citrus taste with a hint of sweetness from flavours of orange and vanilla, finished with
Best fruit tea for the morning
Description
A great choice for your morning brew, this revitalising elderberry and echinacea tea tingles on
Best fruit tea with a tart flavour
Description
With bursts of raspberry, strawberry, apple, rosehip and hibiscus, this sweet and fruity tea with
Best fruit tea for cosy nights
Description
Especially perfect for cosy nights, this apple and cinnamon blend gets you ready to wind down and
Best fruit tea for sore throats
Description
A popular choice of fruit tea, ginger and lemon is a heavenly combination. Ideal for soothing sore
Best green tea with fruit flavouring
Description
With every sip, enjoy the refreshing taste of citrus, thanks to the green tea and mandarin blend.
Best fruit tea with a lot of flavour
Description
Full of flavour, Berry Punch certainly packs a fruity punch. Including elderberries, blueberries,
Best recommended fruit tea
Description
Sharp fruity flavours come through from juicy blended blueberries and cranberries. We don't doubt
Best fruit tea for wellness
Description
With tangy flavours from rosehip and hibiscus, this fruit tea supports everyday wellness with its
Best fruit tea with sweet flavours
Description
Soak up the sweetness of this mango and strawberry with a subtle hint of zesty lime to balance out
Description
Be transported with this loose leaf tropical fruit infusion, carefully blended with flavours of
Does fruit tea contain caffeine?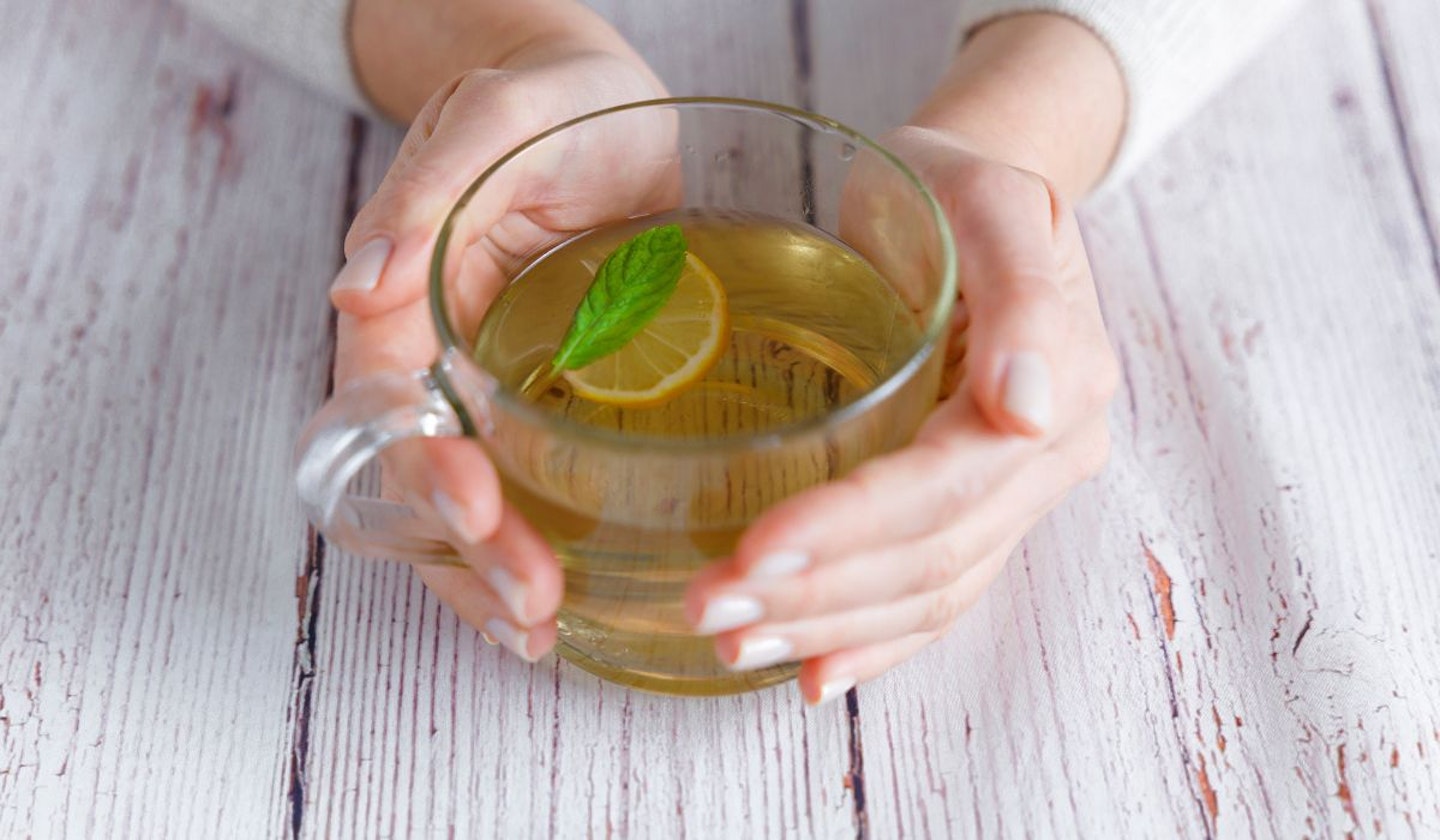 The good news is that fruit teas do not contain any caffeine, meaning you can enjoy a hot drink before bed without the unwanted effects of a caffeinated drink! No more sleepless nights, headaches or shakiness.
Fruit or herbal tea is a great choice before bed as it helps your body relax and unwind. Especially a tea containing camomile, lavender or valerian root to help promote sleep.
Can you drink fruit tea when pregnant?
Due to the fact that it doesn't contain caffeine, most fruit tea is safe to drink in moderation during pregnancy. Some even have their benefits during pregnancy, but it's always worth reading the ingredients or checking in with your midwife and limiting yourself to one or two cups a day.
Raspberry leaf tea has been used as a pregnancy tea for at least two centuries to help induce labour. Sandra Greenbank, a nutritional therapist, specialising in fertility, pregnancy and women's health says:
"Raspberry leaf has been famous throughout history for preparing mothers for childbirth. It is thought to help shorten labour, as it strengthens the uterine and pelvic muscles while also working as a relaxant at the same time, and therefore helps reduce the pain of contractions during labour."
Other herbal teas, however, should be treated with caution and avoided, as some of these are not safe to drink throughout pregnancy.
Does fruit tea contain calories?
As fruits contain natural sugars, your cup of fruit-infused tea will no doubt contain calories and carbohydrates. Having said that, the calories are extremely low in amount. Almost next to nothing, in fact.
The average calorie intake in the tea varies on the brand, type of fruit, whether you've added sugar or not and how long the tea has been brewing. Generally speaking, it will contain no less than ten calories, with Twinings claiming there are only around four calories in each cup of fruit-infused tea.