Aromatherapy has been used to improve psychological and physical wellbeing for centuries. Whether it has been to improve sleep, create a relaxing environment, or relieve pain - essential oils do far more than smell beautiful. Scientifically speaking, when you inhale a fragrance, the scent molecules found in essential oils traverse from the olfactory nerves directly to the brain and especially affect the amygdala - the emotional centre of the brain. That is why aromatherapy is an excellent modality for your mental health. If you struggle with an overactive mind, here are the best essential oils for anxiety that can bring you some comfort.
Aromatherapy works through sense of smell and can be found in all sorts of products. You can find pillow sprays with calming ingredients that help you fall asleep, incense, body oils, floral waters, bath salts, inhalers, and more.
What is aromatherapy?
So now you know how aromatherapy affects the brain - here is what aromatherapy actually means. This healing modality uses essential oils that are created from plant extracts that come from various parts of a plant, such as the flowers, bark, leaves, or fruit. To produce essential oils, these components are steamed or pressed to produce a fragranced oil.
In aromatherapy, these oils do more than just smell pleasant. They also have many medicinal properties and are used for therapeutic benefit. According to Aromatherapy Associates, "aromatherapy is the power of aroma through essential oils that improve your wellbeing. This therapy has been used in ancient cultures for thousands of years. The term aromatherapy was named by a French perfumer and chemist, René-Maurice Gattefossé, in 1937."
Aromatherapy is now thought of as both an art and a science. In recent years, aromatherapy has gained more recognition in the fields of science and medicine to help with anxiety, wellbeing, and general health.
How to use essential oils
As essential oils are so strong, be mindful of how you're using them. You only need small amounts, such as a few drops. Undiluted oils are too strong to use straight, so you will need to dilute them, usually with carrier oils or creams. If you purchase a roller or the product states that you can use it directly on the skin, then it has been prepared for direct use. Here is how you can use essential oils:
On the skin: Apply two drops on sensory points such as your wrists, neck, behind the ears, or temples. Massage into the skin and inhale with a few deep breaths. The diagram below indicates the sensory points where you can apply the oil for maximum therapeutic benefits. If you would like to use it at night, apply it at least 30 minutes before bed for maximum impact.
In a diffuser: One full pipette or three drops into a diffuser
In a bath: Three to five full pipettes into a warm bath
Best essential oils for anxiety
So with that in mind, let's take a look at the best essential oils and blends for anxiety to help calm the mind and restore balance.
Best essential oils for anxiety discovery set
Description
If you are new to the world of aromatherapy or are looking for a thoughtful gift, this discovery
Best roll-on essential oil for anxiety
Description
If you are looking for an aromatherapy solution on the go, this roller-on treatment is made with
Best essential oil for anxiety gift set
Description
A lovely gift set for restoring balance, this little de-stress aromatherapy box contains three
Best essential oil blend for a diffuser
Description
This Super Relax blend contains a blend of Bergamot, Ho wood, Lavender, Clary Sage, Ylang Ylang,
Best orange essential oil for anxiety
Description
Orange essential oils can be used to uplift your mood and reduce stress, adding a fresh aroma to a
Best Vetiver essential oil for anxiety
Description
Vetiver essential oil lies in the thick white root systems of vetiver grass and encourages
Best Chamomile essential oil for anxiety
Description
Best Somali Frankincense essential oil for anxiety
Description
If you have trouble falling asleep due to an anxious mind, this blend of 22 essential oils will
Best Bergamot essential oil for anxiety
Description
Bergamot is a versatile oil that has a refreshing and strong citrus fragrance. In Ayurvedic
Best rose essential oil for anxiety
Description
This rose essential oil has a sweet, floral fragrance and is extracted from Turkish damask roses
Best lavender essential oil for anxiety
Description
Lavender is perhaps most associated with sleep however its soothing properties help calm the mind,
Best uplifting essential oil roll-on for anxiety
Description
If you are looking for a handy all-rounder, then this Total De-Stress Roller from Tisserand
Best gift for anxiety sufferers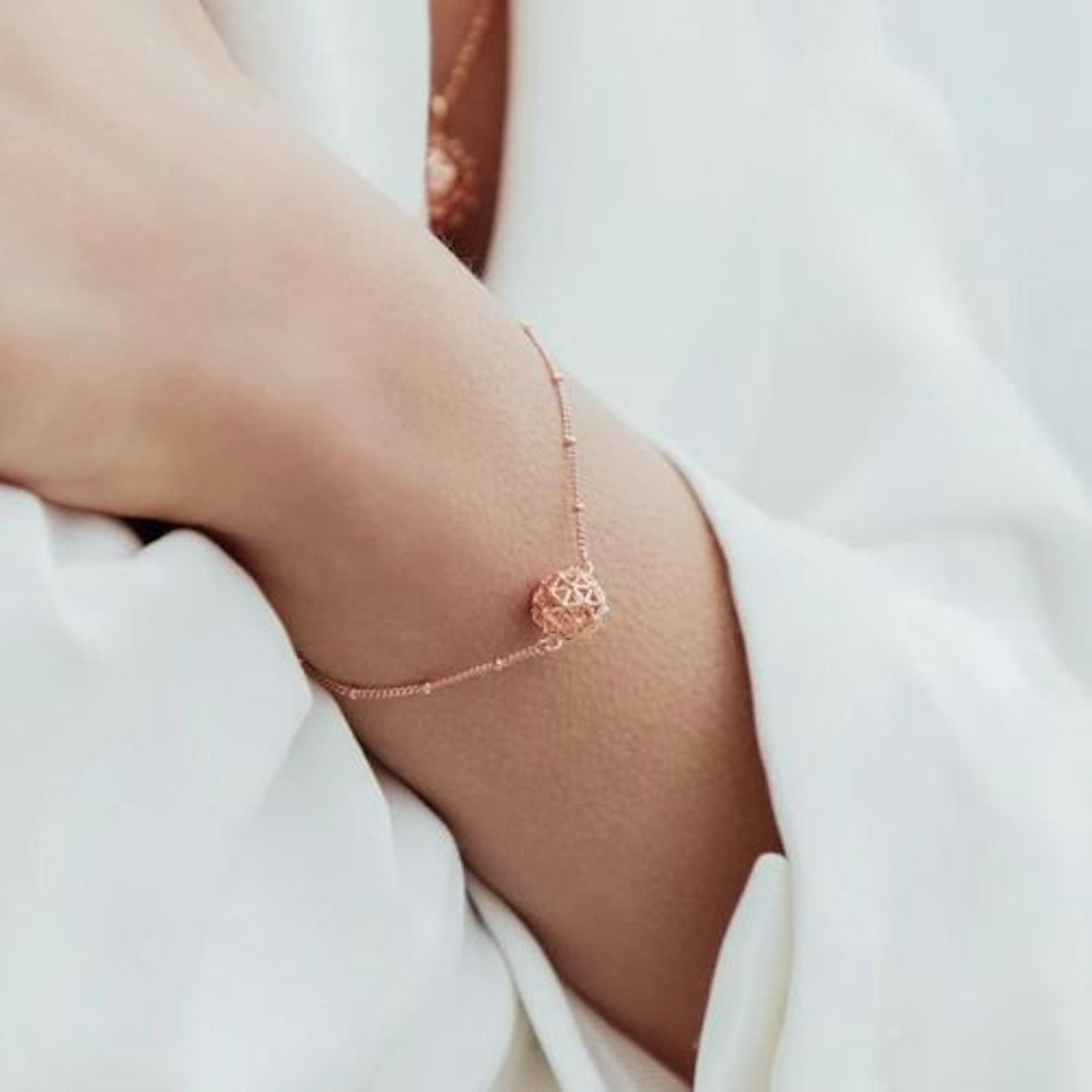 Oyl'e
Description
This beautiful elegant bracelet is a stunning piece of jewellery. The pendant is plated in 18k
What is anxiety?
Although this may seem like a straightforward question, anxiety is not the same thing as stress. Stress is how we react when we feel under pressure or threatened, and it comes and goes. We experience stress from external situations such as a stressful project at work or financial issues. However, anxiety is a feeling that lingers and can be triggered without being able to identify why you feel it.
The nervous system produces your fight-or-flight response, which is designed to help you defend yourself or flee danger. So when you are under stress, threatened, or anxious, this system kicks into action, and physical symptoms can appear, such as headaches, nausea, shortness of breath, shakiness, or digestive issues.
If we face situations associated with chronic stress, we can experience emotional dysregulation, which can lead to feelings of overwhelm, anger, irritation, or difficulties controlling impulsive behaviours.
A study found that the overall number of people reporting mental health issues has increased in the last 30 years. According to Mind.org, this study showed that the number of people with common mental health problems went up by 20 per cent between 1993 to 2014 in both men and women.
According to the Adult PsychiatricMorbidity Survey, women in the UK were more likely than men to have reported common mental health symptoms, and one in five women, or 19 per cent, had reported CMD symptoms, compared with one in eight men (12 per cent).
However, it's not all doom and gloom. Mental health statistics are on the rise due to a progressive open dialogue about mental health, and now in the UK, individuals are starting to feel more comfortable sharing their feelings and concerns, whether it be in their workplace or personal life.
Does aromatherapy help with anxiety?
A 2014 study published in the journal Biomedical Research International, shows that a four-week aromatherapy program for older persons with chronic pain was effective in reducing levels of depression, anxiety, and stress.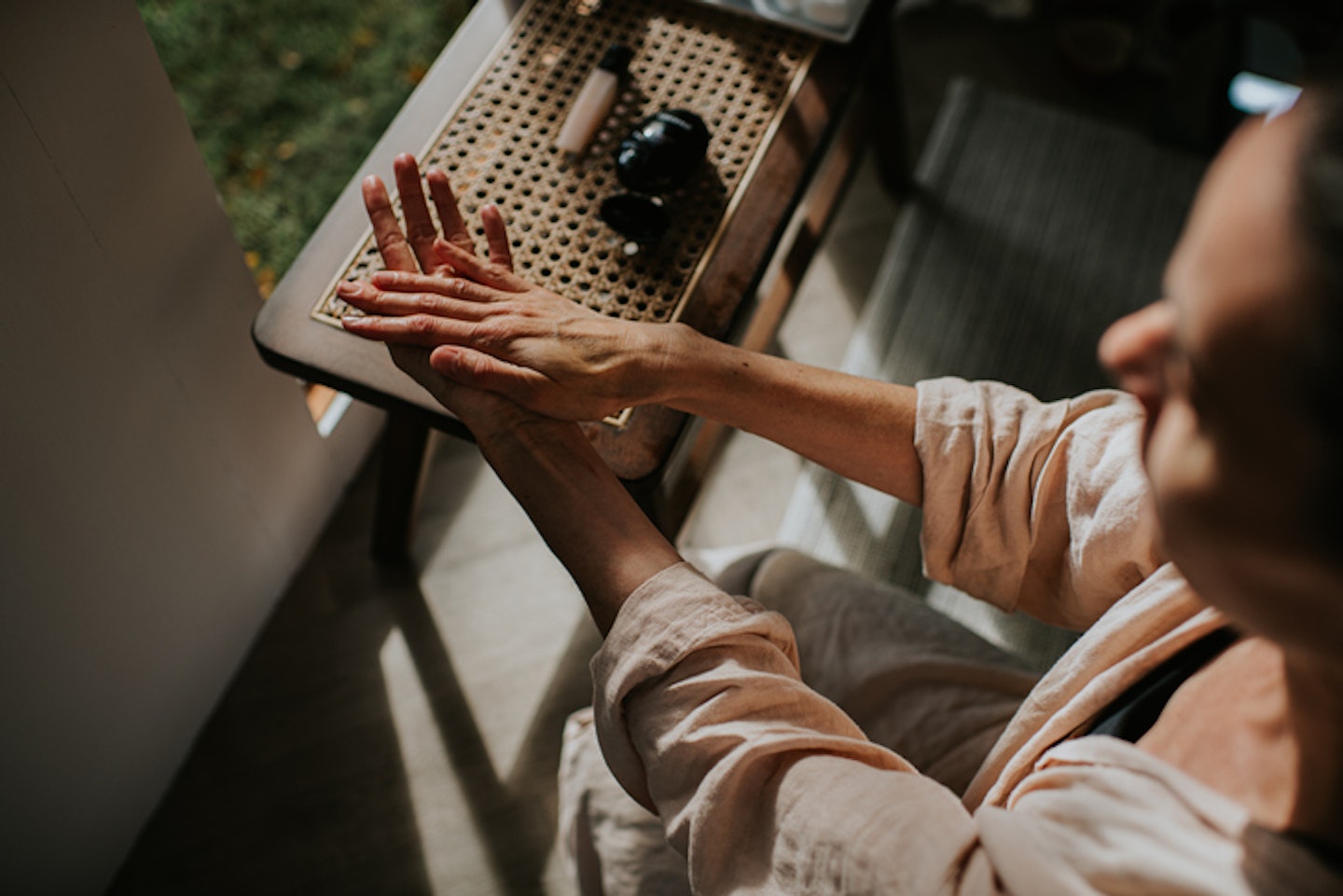 If you or anyone you know are exercising any anxiety symptoms, reach out and talk to someone
Whether it's a friend or a healthcare professional, hearing your thoughts out loud can be very helpful and comforting. There should be no shame in seeking help.
If you are looking for some guidance or would like to refer a family member or friend to a professional, then Mind's helplines provide information and support by phone and email.
Local Minds offer face-to-face services across England and Wales. These services include talking therapies, peer support, and advocacy.
Or reach out to Side by Side, a supportive online community for anyone experiencing mental health struggles.