Incense sticks are a great way to add a soothing touch to your home. Just like candles, incense sticks can be used to freshen up the aroma of indoor areas – and sometimes for spiritual purposes, too. You can even pop some incense sticks down by your yoga mat to help support your practice. It's no secret that fragrances are powerful, evoking many emotions, thoughts and feelings. So magical, some aromas can transport us somewhere far away and deepen our connection with ourselves, other people and even Mother Earth. At Spirit & Destiny, we've rounded up the best incense sticks for you to burn in your home, to leave your home smelling fresh, crisp and fragranced.
Best Incense Sticks Shortlist
• Top Pick: One Aromatics Traditional Indian Incense Sticks
• Great variety: Satya Incense Sticks
• Best value set: HEM Incense Sticks
How do I find the best incense sticks for me?
Firstly, set your intention - as this will often influence the scent you pick. Are you going to be using incense to enhance your meditation? Or, are you lighting some lavender to help you drift off after a tough day? Understanding why you're considering incense is a good place to start - especially when it doesn't just involve sweet smells. Next, there is the scent. As touched on earlier, this could be dictated by your intention - or just by preference. Luckily, there are many different types of incense from frankincense to sandalwood. The vast world of incense is at your fingertips.
After this, have you considered the type of incense you want? After all, there are incense sticks - like below. But, there is cone incense, which is best for scenting a room in a short time. Or, if you're seeking a longer burning time, perhaps a coil incense would be better suited to your tastes, ideal for larger areas. Finally, we have burn times. In our picks below, we've included the average burn times for each - but, please choose what suits your lifestyle best. If your practice tends to run over an hour, opt for something that'll last the full length - so you get that boost throughout.
The best incense sticks for your home
Description
First on the list are these 12-stick packs from One Aromatics. They're traditional, Indian
Description
As a symbol of France and perfumers' golden ingredient, the Iris flower once perfumed the
Pros
Great reviews
Unusual blends
Description
Satya is hand-rolled in India - each pack contains 15g of Incense sticks, which is approximately
Incense sticks for witchcraft
Description
This mixed variety box will do great for a friend intrigued by the world of Wicca. Including
Pros
Witchy vibes
Great reviews
Cons
Not ideal if you're not into the occult
Description
Juicy Jay's Thai Incense Sticks come in a variety of different scents. These Thai incense sticks
Pros
Fun, fruity scents
Larger pack size
Description
Wild Berry has been hand-making incense since 1971, only using the finest ingredients. These are
Pros
Great for small burn time
Four for three offer
Description
Want some Japanese incense? Nippon Kodo makes their Morning Star sticks ethically and with
Cons
Some scents are out-of-stock
Description
If you're looking for a job lot of incense, look no further. HEM has a set of 24 different scents
FAQs
How do I light incense sticks?
Incense sticks should always be burned in a heat-resistant fireproof holder or dish. Luckily, we have an in-depth guide to our favourite incense holders - perfect for accompanying your picks here. Why are incense dishes so important? Well, like candles or anything alight, you should never leave a burning incense stick unattended or in sight or around children due to fire risk. The angle at which you burn your incense will determine the burn time.
To light incense safely, you must:
1. Light the end (of the thicker part) of the incense stick.
2. Allow the flame to burn for a few seconds - until glowing embers form.
3. Then, extinguish the flame by gently blowing.
4. Your incense stick should be burning now. So, place it in an incense holder.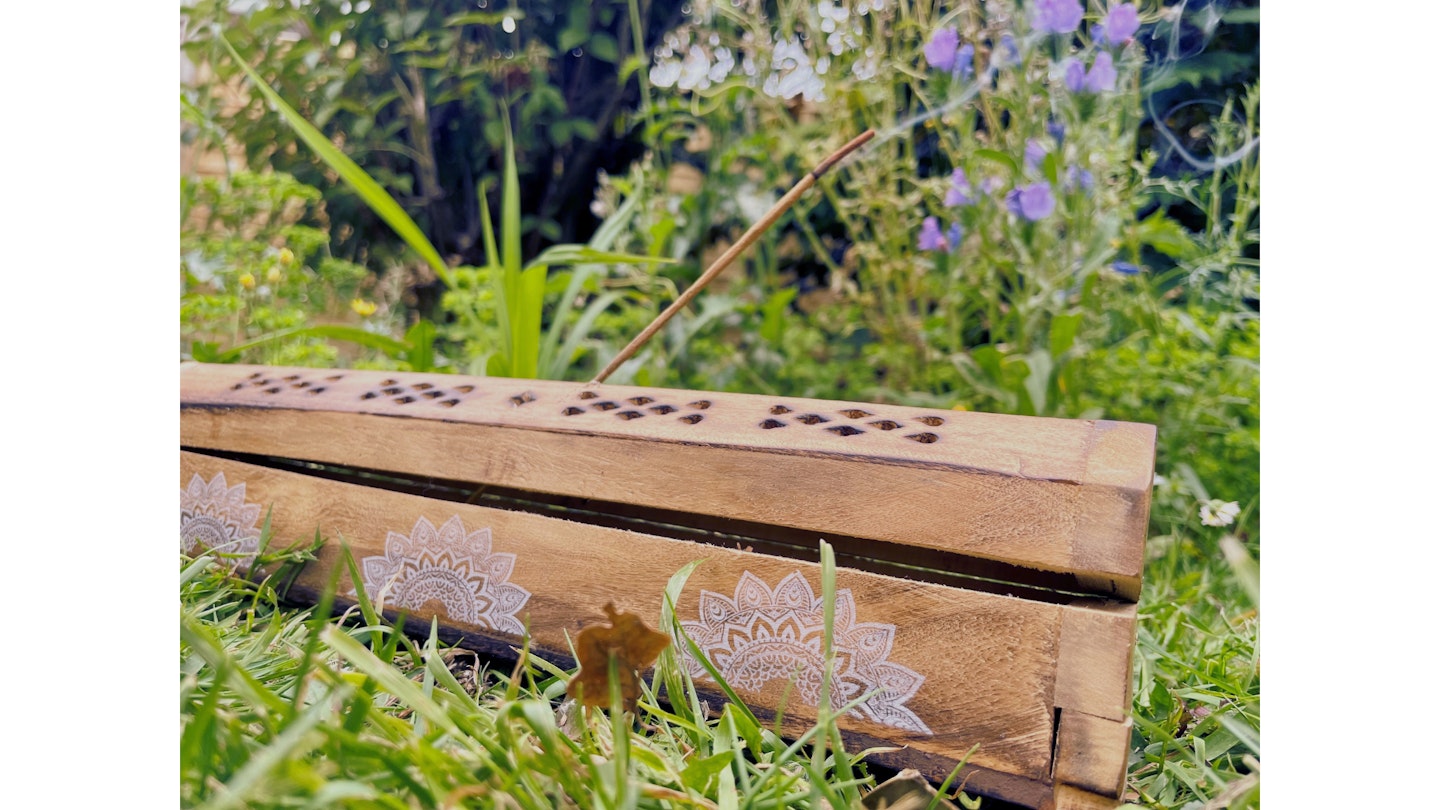 What are the benefits of burning incense?
Relaxation
Need to chill out a little? The answer may be in lighting some incense. Pair this practice perfect cup of ashwagandha tea, a book, and some lo-fi tunes. Take some time, leave everything else behind and focus on yourself. Try cedarwood, frankincense and sandalwood. Why not make it a ritual?
Reduce stress and anxiety
OK, so relaxation and reducing stress and anxiety are cut from the same cloth. But, taking active steps to calm yourself and leave your worries away may be helped by lighting some incense. Here, you'll be able to distance yourself from the insanity of modern life and reflect on the day. We recommend sandalwood, lavender and rosemary. Peace, at last. On the other hand, rose and aloeswood is said to help out mood and even raise serotonin levels.
Spirituality
Are you tapping into your spirituality? Burning incense has been utilised for a long time in religion and spiritual practice, including Hinduism and Buddhism. So, incense will very likely aid, enhance and enrich your practice, whether it's meditation, rituals or yoga. It's your doorway to your spiritual journey. Step right through with frankincense, sandalwood or myrrh.
Meditation
As said previously, incense has been common practice for thousands of years. As for meditation, incense intends to deepen and uplift your practice by heightening your senses. Take advantage of this precious time with a meditation cushion, paired with some scintillating scents. Why not spend your precious meditation time with a fragrance filling your senses? Sandalwoods and lotus are common for meditation, but choose what suits you best.
Yoga
With yoga, your mind needs to be focused and harmonious with your psyche. Without creating the right atmosphere, your session can fall flat. When you're down on your non-slip yoga mat, you're going to want something influential – but not too distracting. Aloeswood can enhance focus. On the other hand, paolo santo can be burned during yoga practice to dispel any negative energy.
Sleep
As you may know, sleep is essential - not getting enough rest can throw us off balance, affecting our well-being, mood and motivation. So, if you've tried a few sleep remedies with little success, you could give some sleepy-oriented incense a go. Lavender is a renowned sleep aid; a chamomile stick may also help. Plus, having an Incense stick burning when falling asleep is far safer than using a candle with its naked flame