Yoga is a mind and body practice that has come storming into fashion in recent years. If you're looking to dip your toes into this practice, why not check out the best yoga books that the world has to offer?
Coming from India, yoga is hailed for its versatility as various styles of yoga combine physical postures, breathing techniques, meditation and relaxation methods. There's something for everyone.
That's not all. Yoga is very serene and accessible to many, especially those who can't usually do anything too heavy when it comes to physical activity. To clarify, we cherish the fact that yoga can be modified in a way so that many people can become content with their bodies and minds.
Whether at home entirely or going to classes, yoga can be an important step towards connecting with yourself, staying calm, focused and coming to terms with your body.
At Spirit & Destiny, we've made it our priority to keep you on a great path to enlightenment, where your mind is uncluttered, and your wellbeing is safely in check. If you're interested in making a start on yoga or want to improve your skills, we've found some help.
We've gathered up our favourite books on the practice of yoga. From beginner's guides to books about history to picture books, we have it all. Hopefully, you'll find something that helps.
What is yoga?
Yoga is a physical, mental, and spiritual practice originating in ancient India.
Although it has been practised for thousands of years, yoga has practically stayed the same in its fundamental core values. With so many different styles and interpretations out there, this is remarkable.
Above all, the practice aims to create a union between body, mind and spirit, as well as between the individual self and universal consciousness. It can create a sense of spiritual awakening.
That's what we're all here for, right?
If you didn't already know, these are the many branches of yoga, each designed to help someone achieve their specific well-being goals. These are some of them:
Hatha: a physical and mental branch - aimed to prime the body and mind.

Raja: involves meditation and strict adherence to the eight limbs of yoga.

Karma: a path of service that aims to create a future free from negativity and selfishness.

Bhakti: focuses on the path of devotion, a positive way to channel emotions and cultivate acceptance and tolerance.

Jnana: this branch is about wisdom and developing the intellect through study.

Tantra: the pathway of ritual, ceremony, or consummation of a relationship.
Are there any physical health benefits from yoga?
Not only is yoga supposed to boost your mental wellbeing by harmonising your mind, but it is a safe and effective way to increase your physical fitness. According to the NHS, this is what it helps with:
Increase flexibility

Improve your circulatory and cardio health

Increase strength and reduce risk of injury

Alleviate stress

Increase balance

Improve sleep and concentration

Alleviate anxiety

Improve respiration and vitality
Furthermore, if you're looking for some zen to your life and want to improve your body, we recommend taking a dive into these yoga books to help you out. Some start at the very beginning, which helps.
The best yoga books to keep you focused today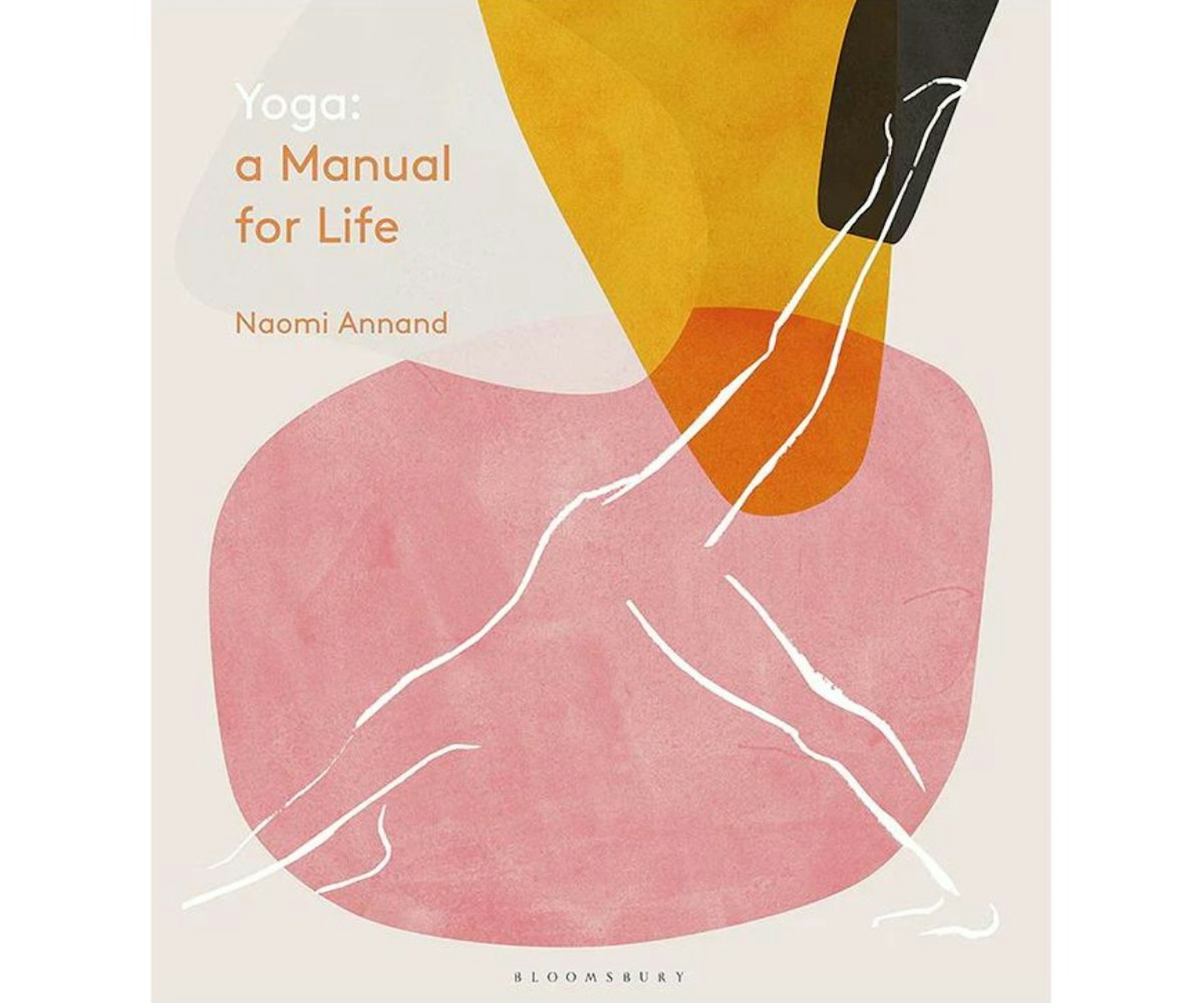 1 of 17
Yoga: A Manual for Life
This beautifully illustrated book provides informative notes from Annand as she shares her wisdom. It provides a guide to poses, which makes this book a fab read for beginners and more experienced yogis. Not only that, but the flexible spine means you can easily lay this book flat at the end of your yoga mat to follow the positions. Isn't that awesome? This book is a great all-rounder.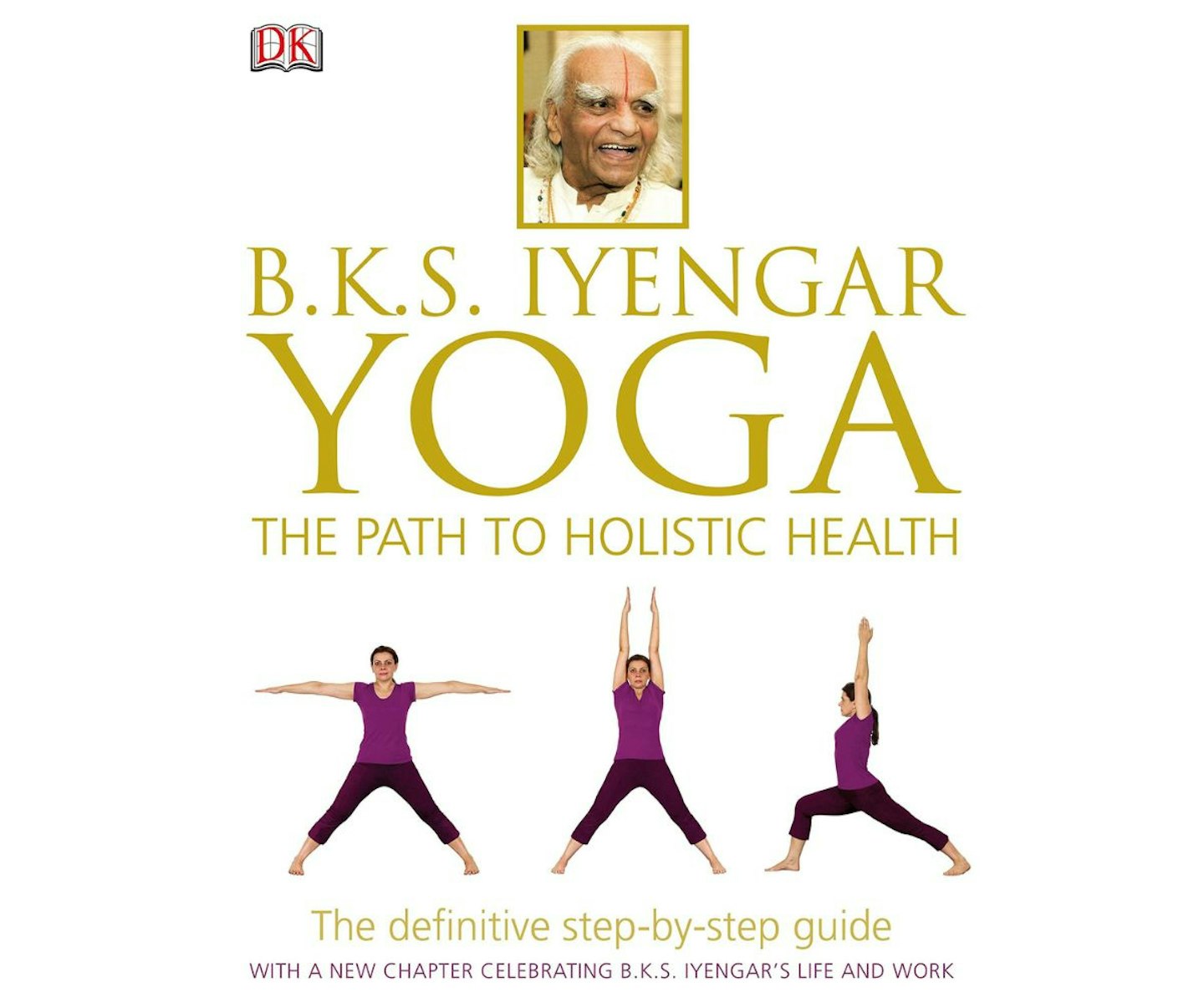 2 of 17
Yoga: The Path to Holistic Health
B.K.S. Iyengar is one of the world's leading teachers of yoga, having practised and taught for over 70 years. He is still internationally recognised as a leading authority, so his definitive step-by-step guide will provide the perfect path to doing each pose. It comes with a breakdown of each position and sequence, as well as photographic guides so you can mirror the movement being demonstrated.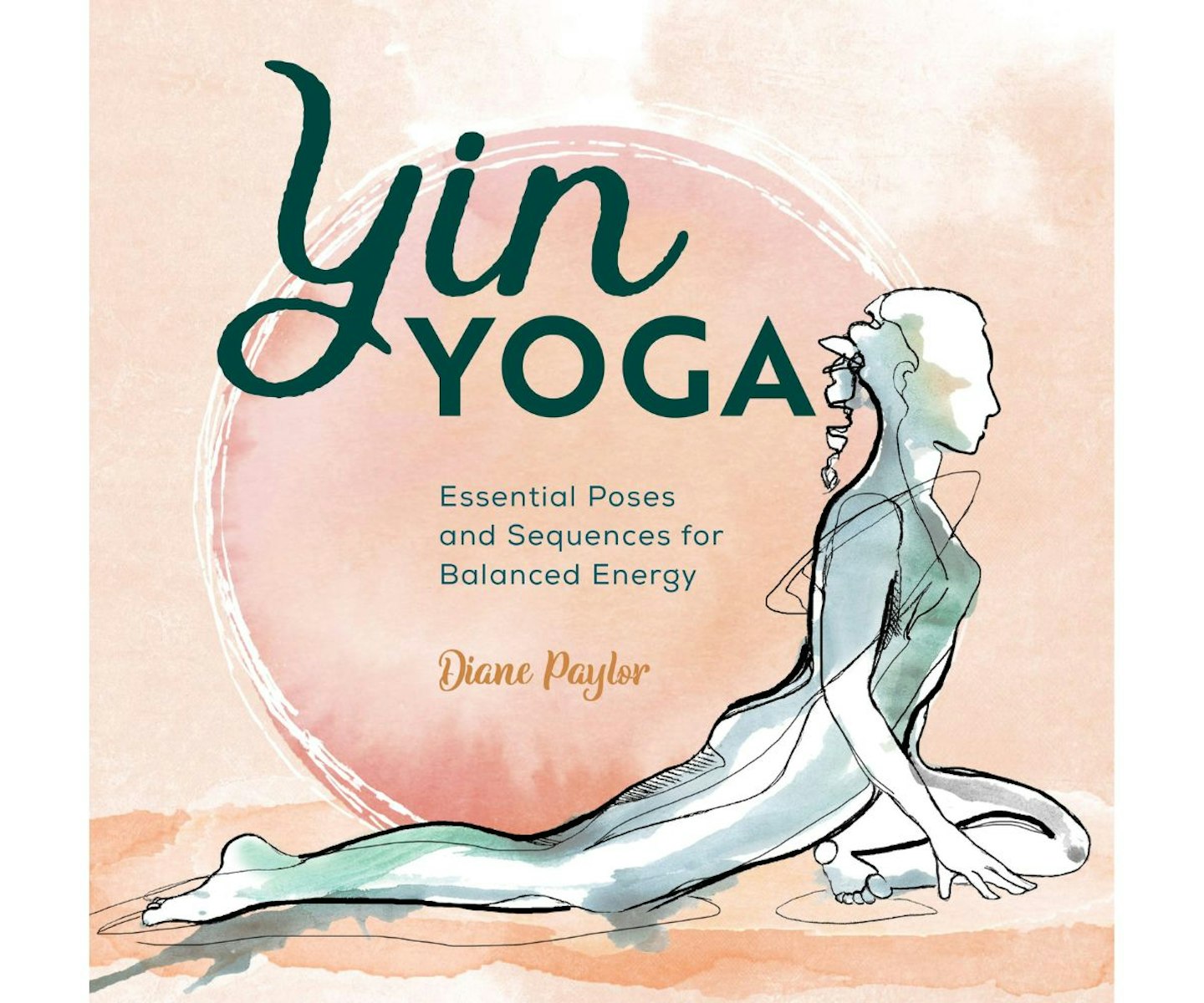 3 of 17
Yin Yoga: Essential Poses and Sequences for Balanced Energy
This book provides the essential poses to follow for this more relaxing form of yoga. Yin yoga focuses on alignment and the holding of positions, helping to make you feel at peace, and reducing stress and anxiety with these slower movements. The book comes with beautiful hand-drawn illustrations of the poses too, which provides a good guide and lovely aesthetic.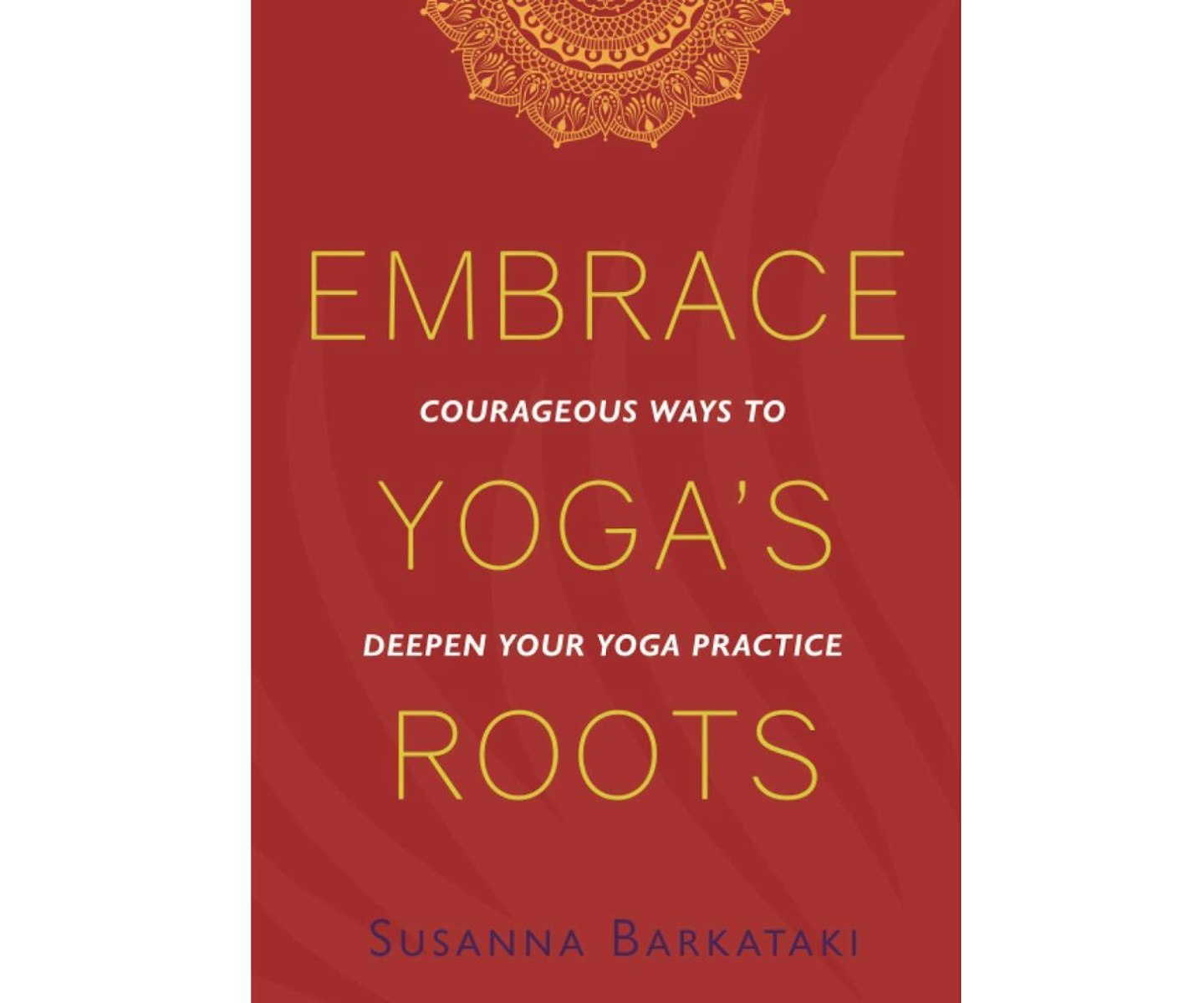 4 of 17
Embrace Yoga's Roots: Courageous Ways to Deepen Your Yoga Practice
Barkataki's book focuses on respecting ancient yoga philosophy by embracing and empathising with more traditional practices and lifestyles. It explores deepening your practice by learning about the history of yoga, reflecting on this, reconnecting, and then liberating yourself with an integrated, more ethical practice of yoga that'll create unity between you and the world.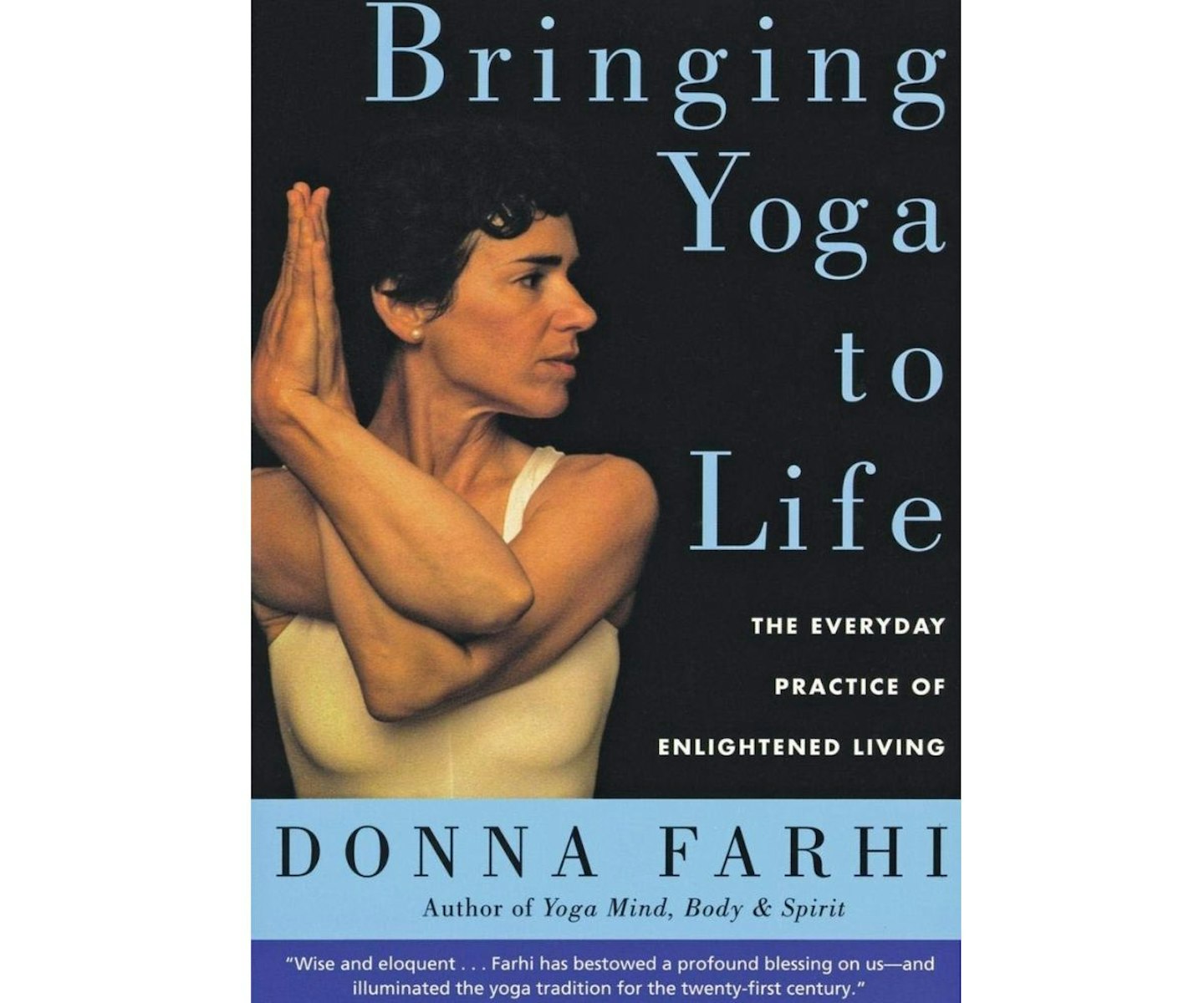 5 of 17
Bringing Yoga to Life: The Everyday Practice of Enlightened Living
Donna Farhi's exploration of the core philosophy of yoga is expanding upon the teachings of Patanjali's Yoga Sutras. Farhi explores yoga's transformative power as a lifestyle, far beyond its reduction to exercise routine or stress management. Drawing upon her years of teaching students, Farhi guides readers through all the pitfalls and promises of navigating a spiritual practice. It's an accessible guide to those seeking guidance, rather than learning about the physical side of yoga.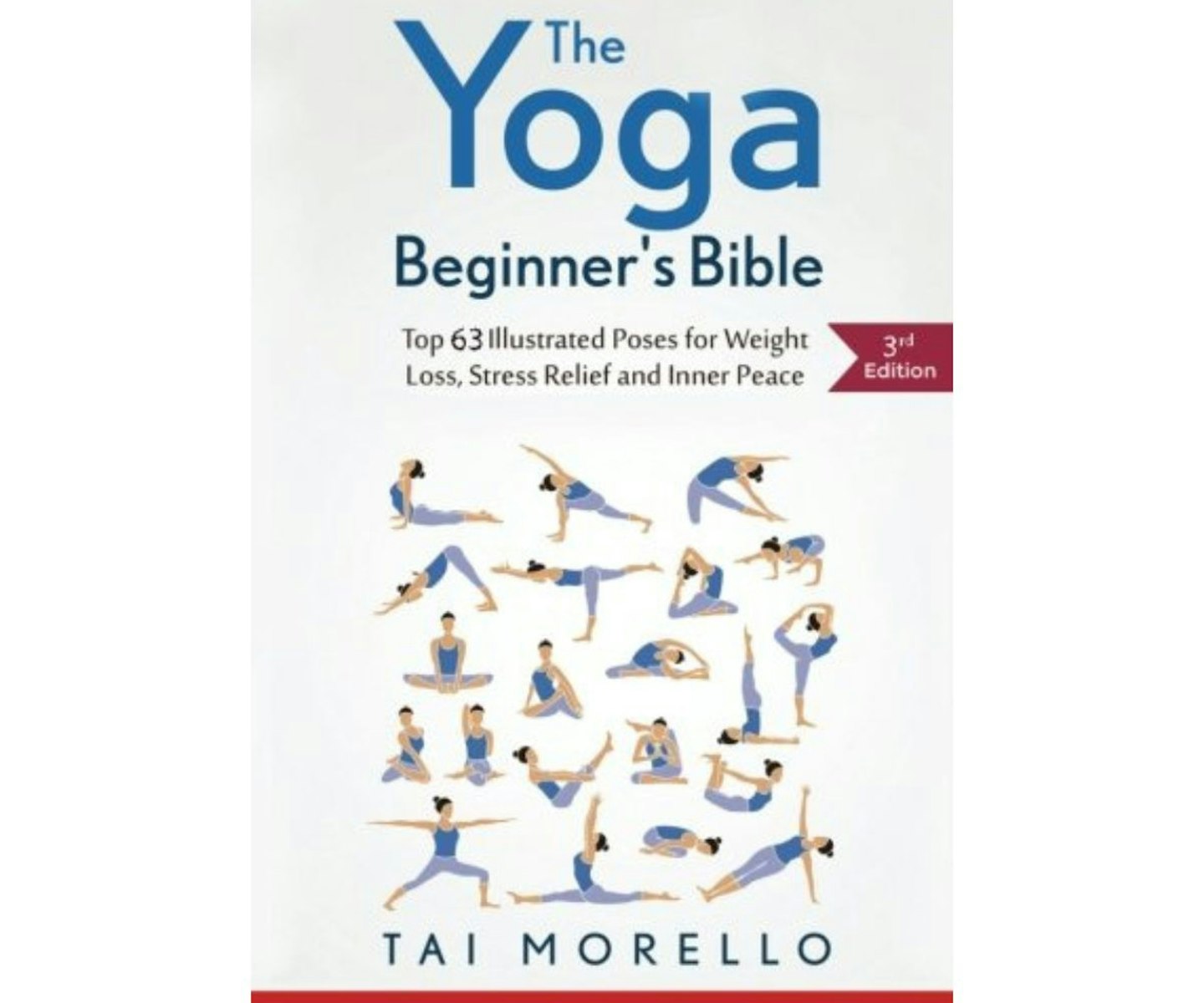 6 of 17
The Yoga Beginner's Bible
This beginner's bible does exactly what it says! It provides a good, basic introduction to yoga with some background on the practice to help inform your experience. Morello shares explanations as to the usefulness and practicality of yoga as a practice in the modern world, and then clearly illustrates and describes the positions with 63 illustrated poses. It is a great aid to learning on your own or as a pre-first-class confidence booster to getting your downward dog and sun salutation perfected.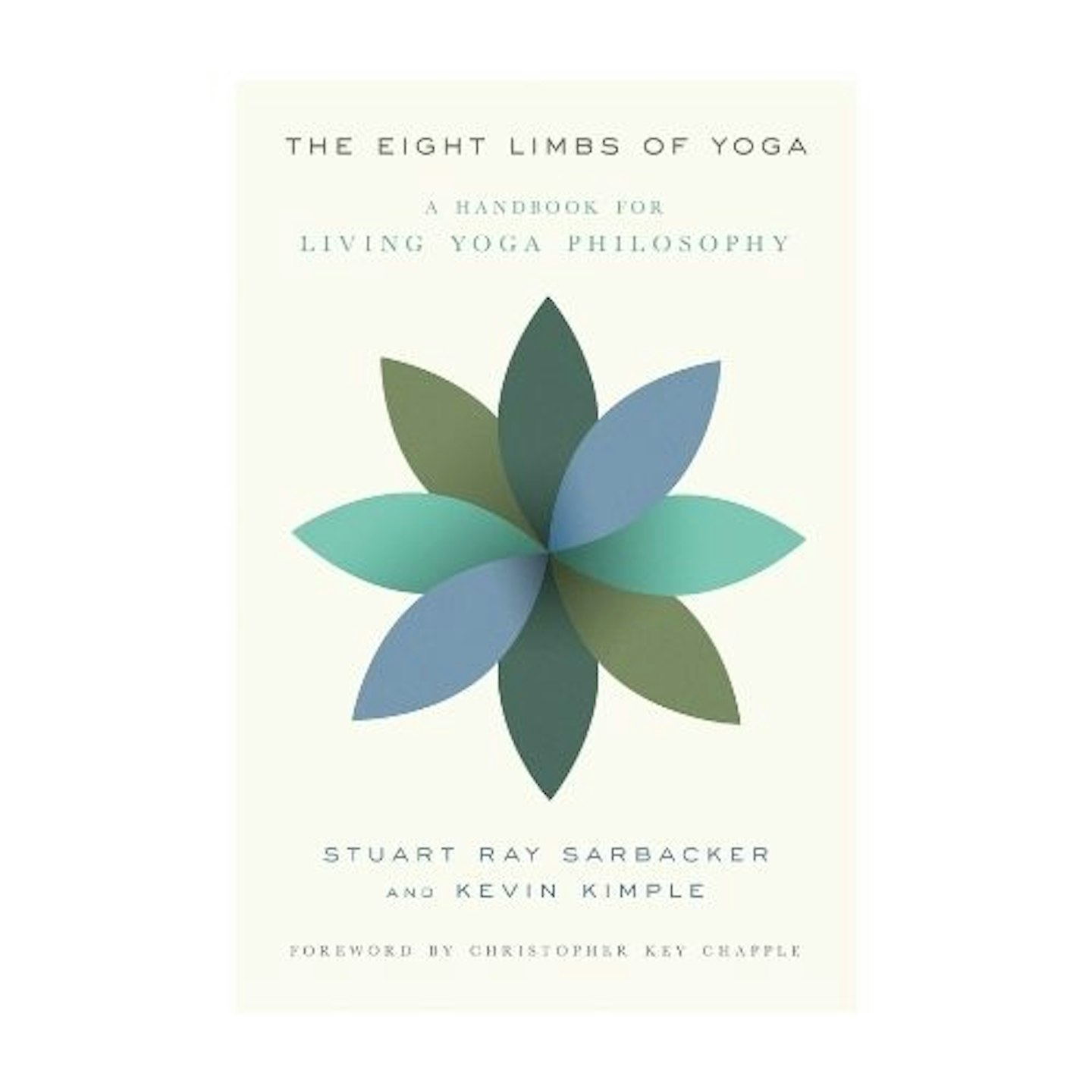 7 of 17
The Eight Limbs of Yoga
The eight limbs of yoga are a guide to the thoughts and practice of the exercise that you can apply to everyday life. This enlightening read explores the eight limbs – the five outers looking at your lived experienced and the three inner limbs focusing on the mind. These deep philosophical ideas are written to be easily understood by beginners and more advanced yogis alike.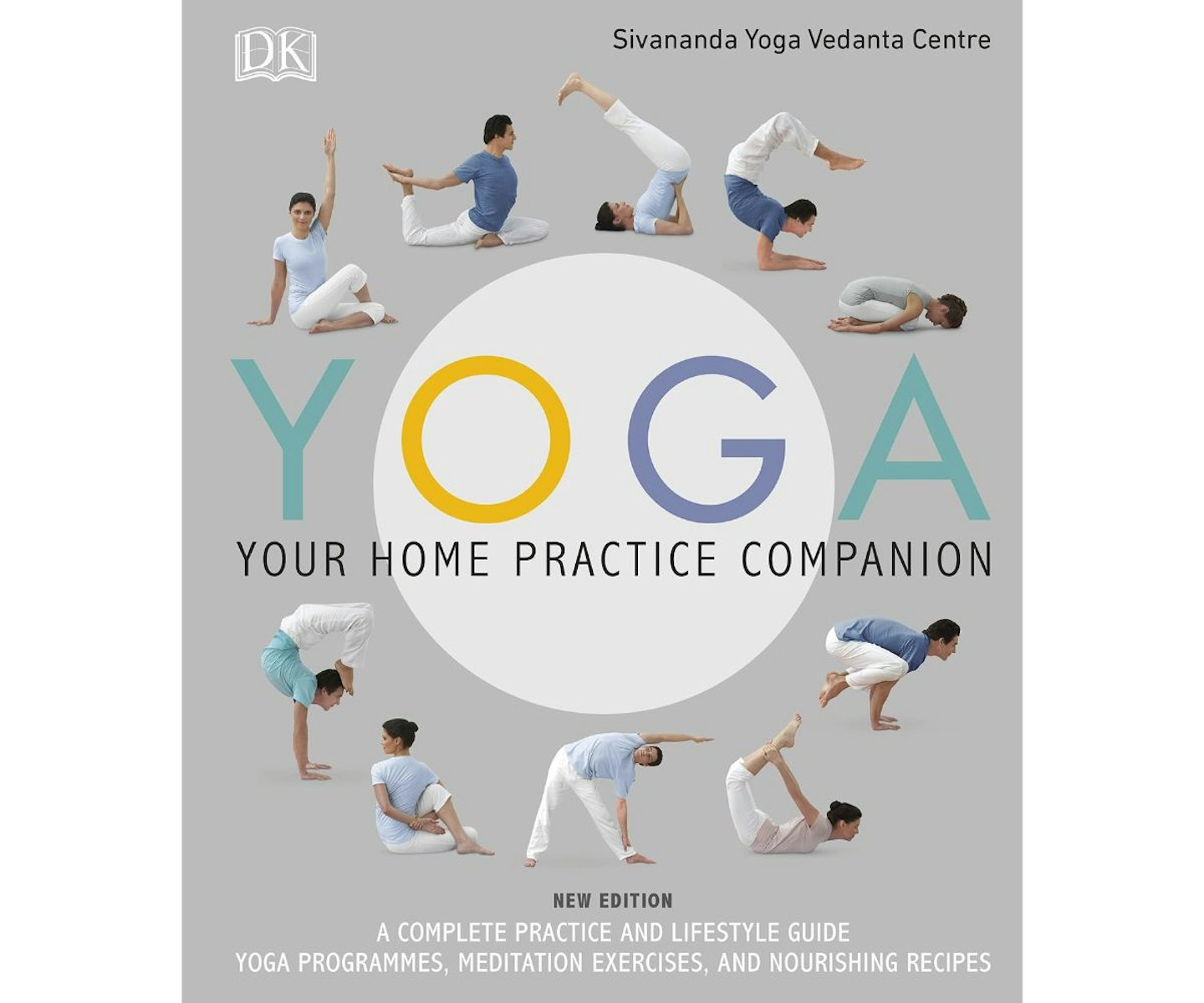 8 of 17
Yoga Your Home Practice Companion
This book doesn't just look at the poses and history of yoga – it provides a complete practice and lifestyle guide with step-by-step asanas, detailed illustrations, programmes, mindfulness techniques, diet advice, and recipes. Perfect for all abilities, you can master each pose over time or try the variations to advance in your practice. For a more mindful experience, select this book to find your zen.
9 of 17
Asana, Pranayama, Mudra and Bandha
First published in 1969, it's still popular and used as an excellent resource today. Recognised internationally as one of the most systematic yoga manuals, this book provides step-by-step directions and a more thorough understanding of chakra awareness. This book combines a comprehensive overview of asana; while at the same time giving clear explanations of the deeper aspects of yoga, including pranayama, mudra, bandha and yogic cleansing.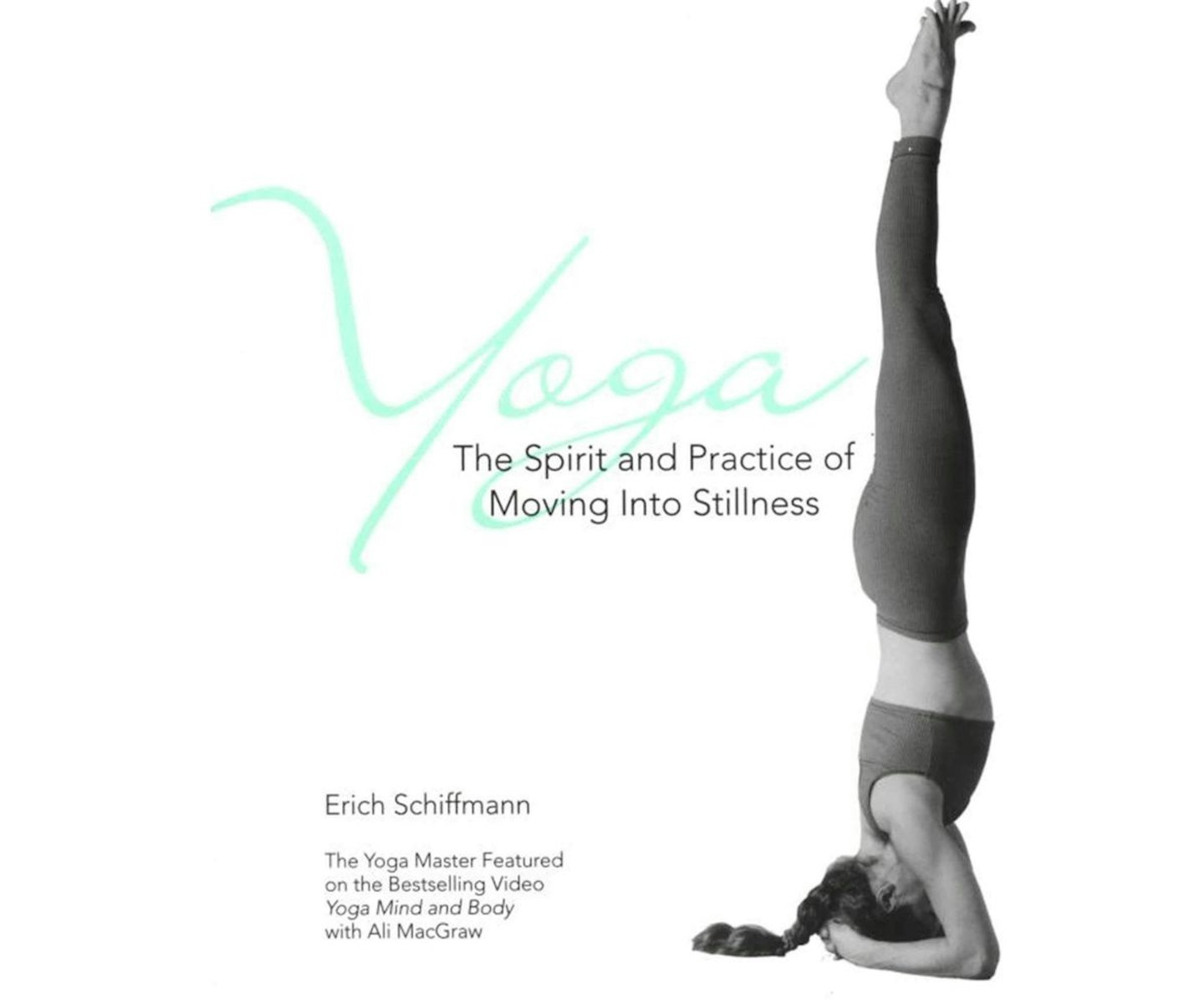 10 of 17
Yoga: The Spirit and Practice of Moving into Stillness
World-renowned yoga teacher Erich Schiffmann offers an easy-to-follow, exciting new technique - the first to combine hatha yoga and meditation - to all who are seeking healthful beauty and inner peace. Through described through simple instruction and essential illustrations, you can discover how to feel balanced, centred, and coordinated. Not only that, but you can increase flexibility, eliminate pain, and become free of life's negativity through the spirit and practice of yoga.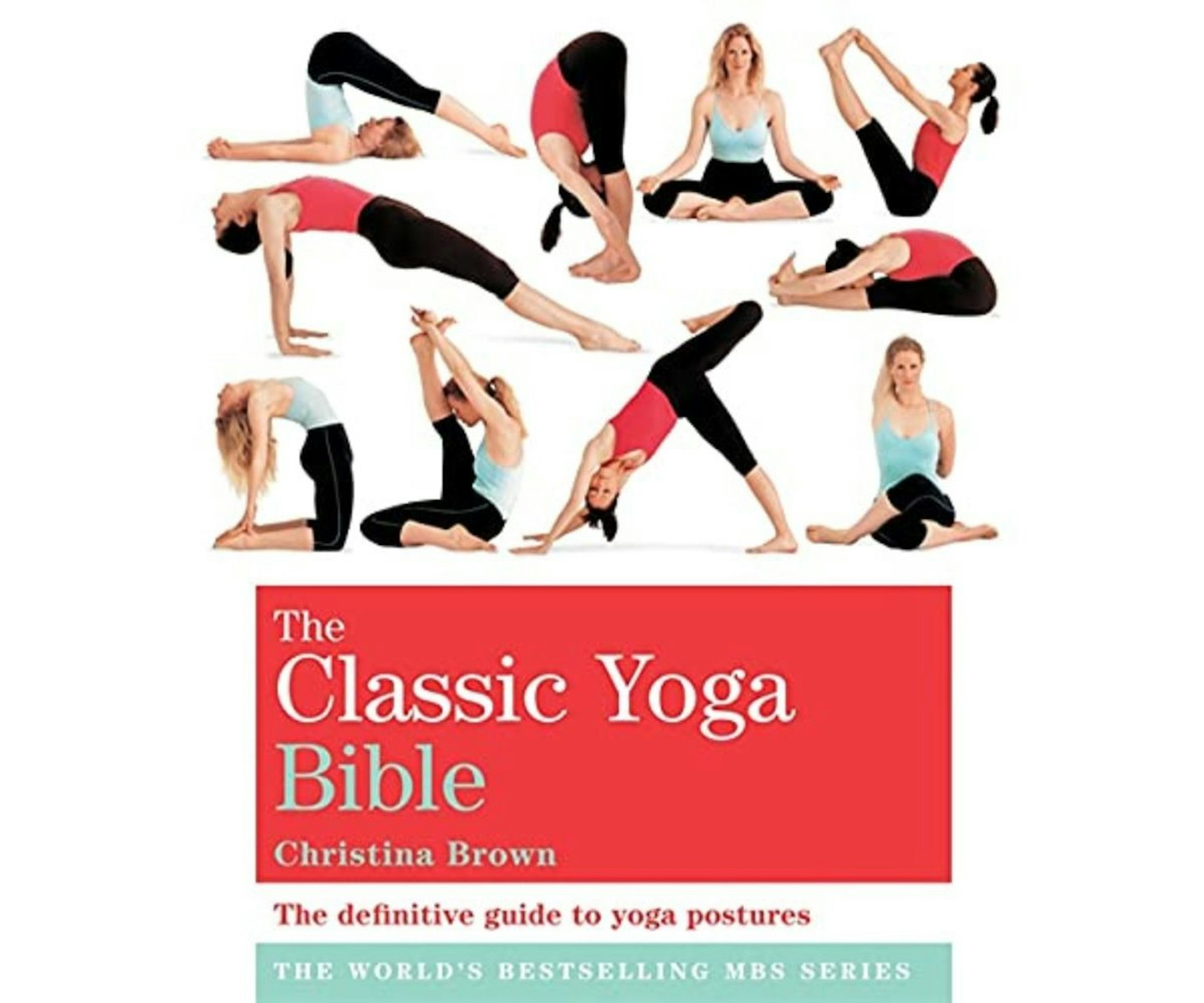 11 of 17
The Classic Yoga Bible
This visual aid brings about a clear and structured way to learn about the asanas (postures) and the benefits of each pose, as well as contra indicators. With over 170 postures inside, The Yoga Bible is the ultimate, comprehensive guide to practising yoga and finding a mental and physical balance in life. The book encourages yoga beginners and experts alike to find a yoga sequence that suits their personal needs and abilities. It is a good one.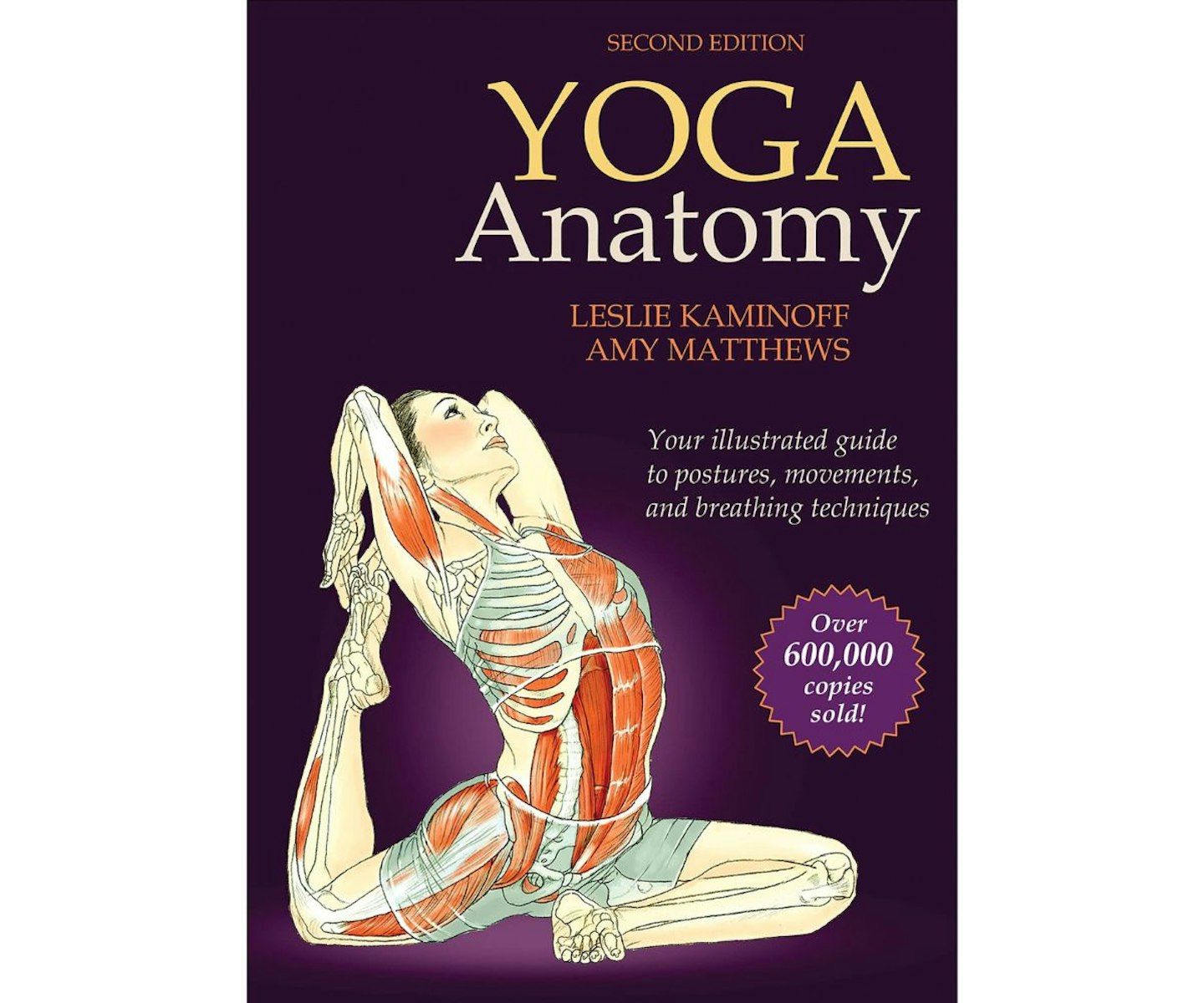 12 of 17
Yoga Anatomy
If you want to know exactly what effect your yoga positions are having on your body, Kaminoff provides a great read that shows how everything is linked and how to adjust your poses for a more enhanced movement. Through the different poses, see how each affects the different muscle groups, from standing and breathing exercises to the more advanced movements too.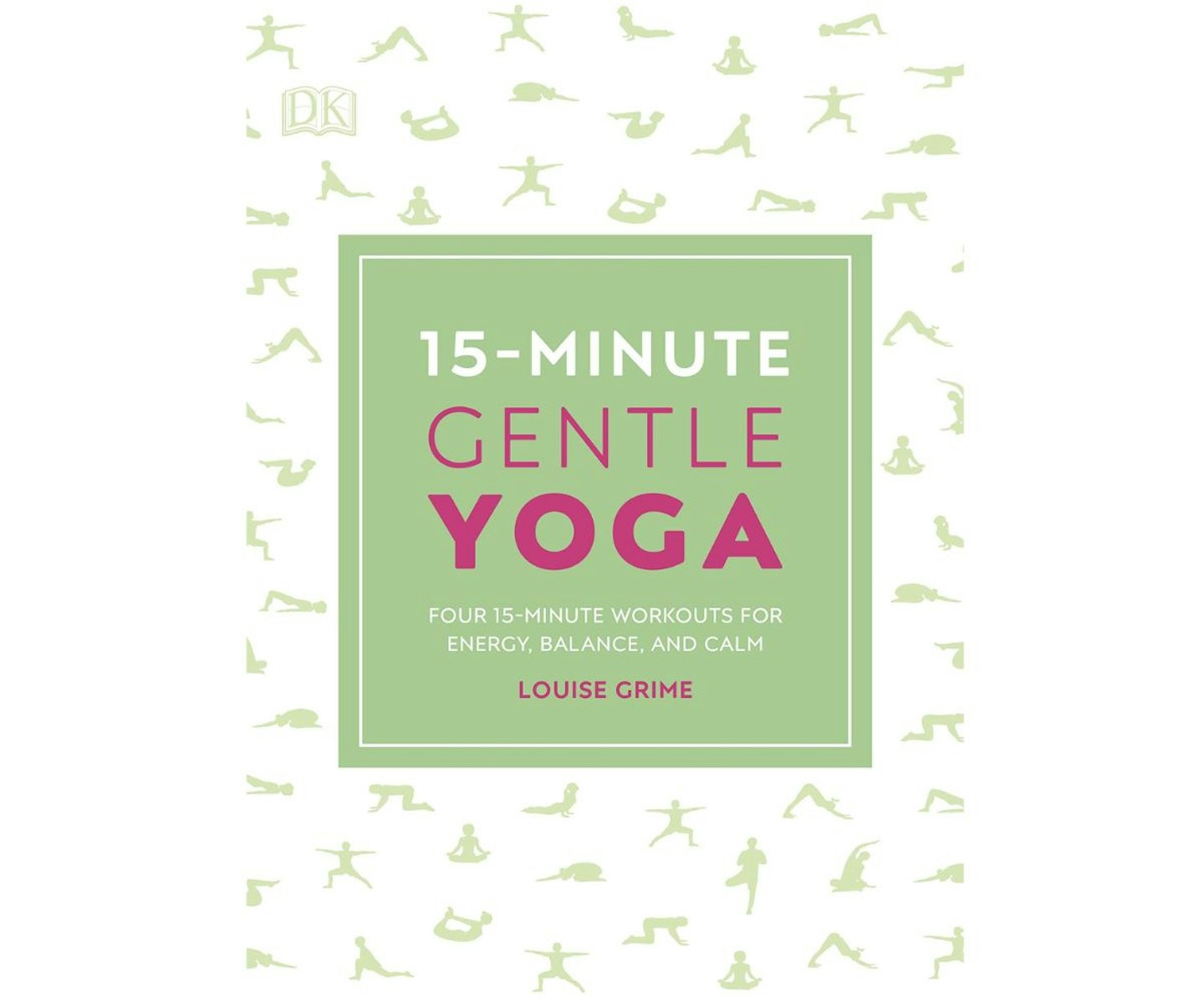 13 of 17
15-Minute Gentle Yoga
Have you been meaning to practice or get into yoga, but don't have the time or know where to start? This book provides the solution with four 15-minute programmes for beginners, offering flexibility and ease of use whilst juggling a busy lifestyle. All you need is your yoga mat, and by regularly practising even just these 15-minute routines, you can begin to reap the benefits.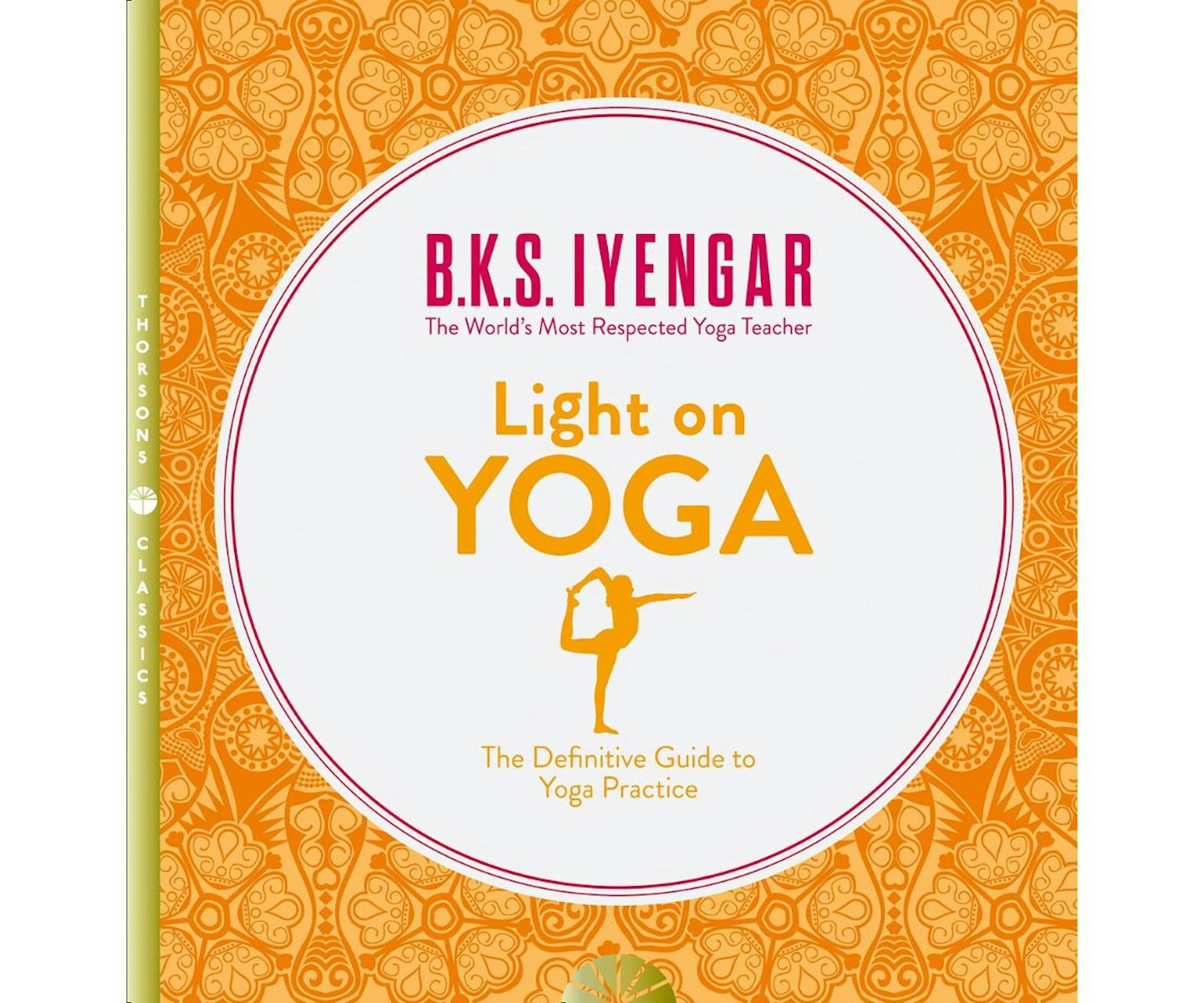 14 of 17
Light on Yoga: The Definitive Guide to Yoga Practice
Yes! This is the second book by B.K.S. Iyengar on our list. This "Bible of Yoga" is a fantastic tool for progressing your practice with a weekly development plan for up to 300 weeks. So, if you like a bit of routine and a solid plan in place for your mindfulness, it may be for you. This book isn't recommended for complete beginners, but if you've practised alone or in an exercise class, this is a great way to progress.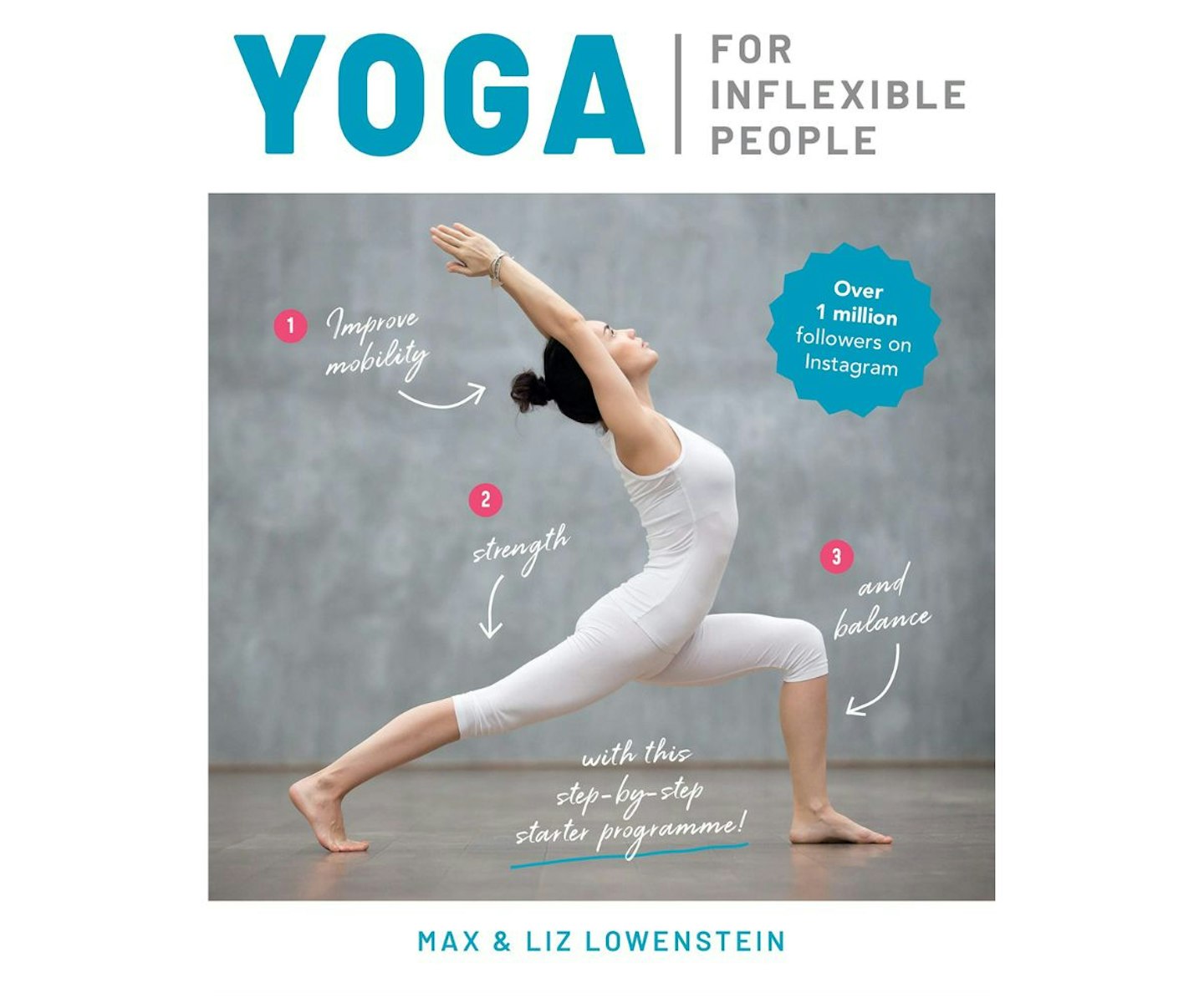 15 of 17
Yoga for Inflexible People
If you can't stretch down to touch your toes, you might be able to do that and more by the time you've read this book. Yoga is for everyone and the writers prove that don't need to be flexible to practice yoga. In fact, they accommodate you with alternative positions. By engaging, you can hope to improve your flexibility over time, as well as improve strength, mobility, sleep, stress and anxiety.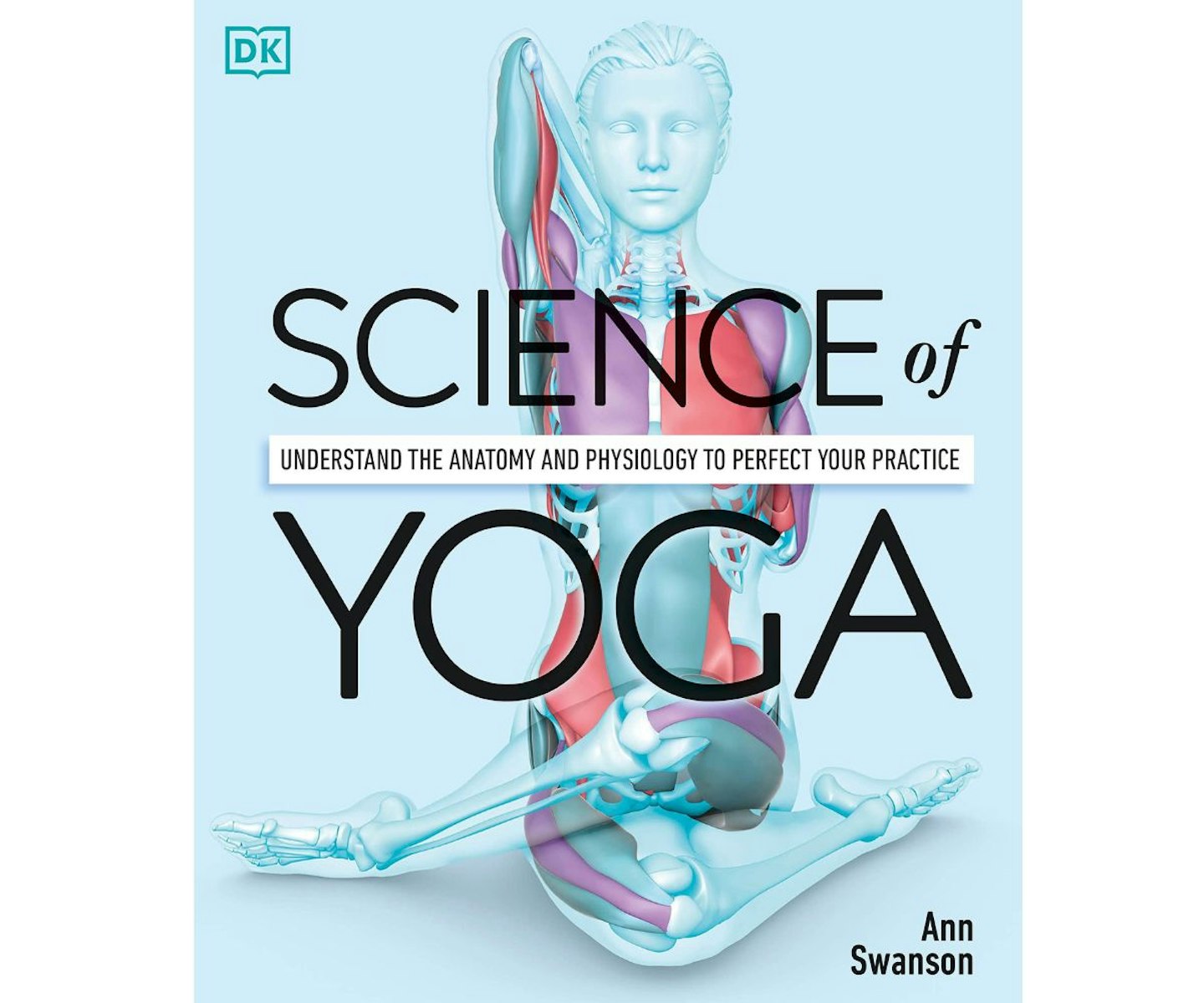 16 of 17
Science of Yoga
Swanson looks at the effects of yoga on your muscles, blood vessels, nerves and the brain with scientific and medical research to back her up. Exploring the physiology of 30 key yoga poses, from seating and standing, to inversion and floor asanas, she helps demystify the real benefits of yoga on every system in the body. Delve into the science behind your favourite poses with this cool book.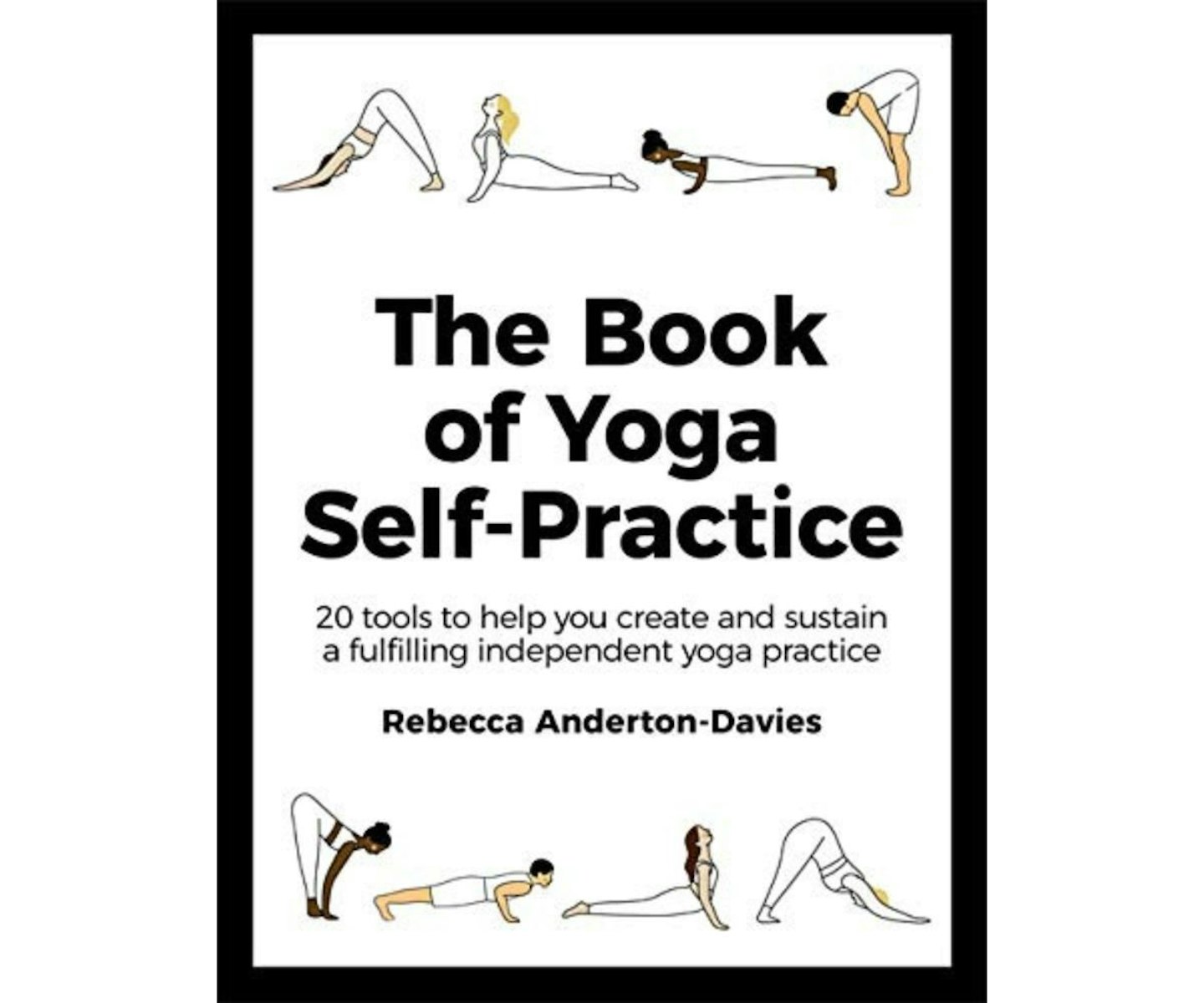 17 of 17
The Book of Yoga Self-Practice
If you're not keen on a class or can't get to one, don't worry. Understanding your body and mind can be a personal thing, and learning in the comfort of your own home is very much OK. So, Anderton-Davies gives tools to use around your practice with a step-by-step guide. Mainly, it shows you the challenges of starting, continuing and progressing in a yoga self-practice.
FAQs
Is yoga for me?
This question is asked a lot, and the answer is mostly always yes. Above all, yoga is universal because there are many different types and methods. If anything, there are very few situations in which yoga can't be incorporated into daily life for some sort of physical or mental benefit. Yoga can be good for the mind and the body. It's very healing.
What are some yoga terms I need to know?
If you're a newbie or in the pursuit of learning something new, we have made sure to give you a little help on your journey. In these guides, there may be some technical jargon used and some words that you might not know. Therefore, we've put together a little glossary to help.
Yin Yoga: this refers to a slow-paced style of yoga in which poses are held for longer

Asana: the name for a posture adopted in yoga

Bandha: the practice of locking off the energy flow to part of the body to regulate and direct the flow of it

Chakra: this refers to energy points in the body, which are thought of as spinning discs that should stay aligned

Mudra: a symbolic gesture used to stimulate different parts of the body

Pranayama: a breathing exercise used to free the flow of energy and overcome any physical or emotional obstacles

Vinyasa: a sequence of poses or asanas with a focus on the smooth transition between them