Sometimes instead of counting sheep, your mind counts the data on your latest spreadsheet. For most of us, spending so much of our day working leaves our minds overstimulated. In order to help you relax after a busy day, we've rounded up the best products to help you switch off from work.
With many of us working from home, our work and home lives have become increasingly difficult to separate. Overworking to prove ourselves is unhealthy for our wellbeing. That's why it's so important to establish healthy boundaries and a healthy balance when it comes to our working lives.
How to switch off from work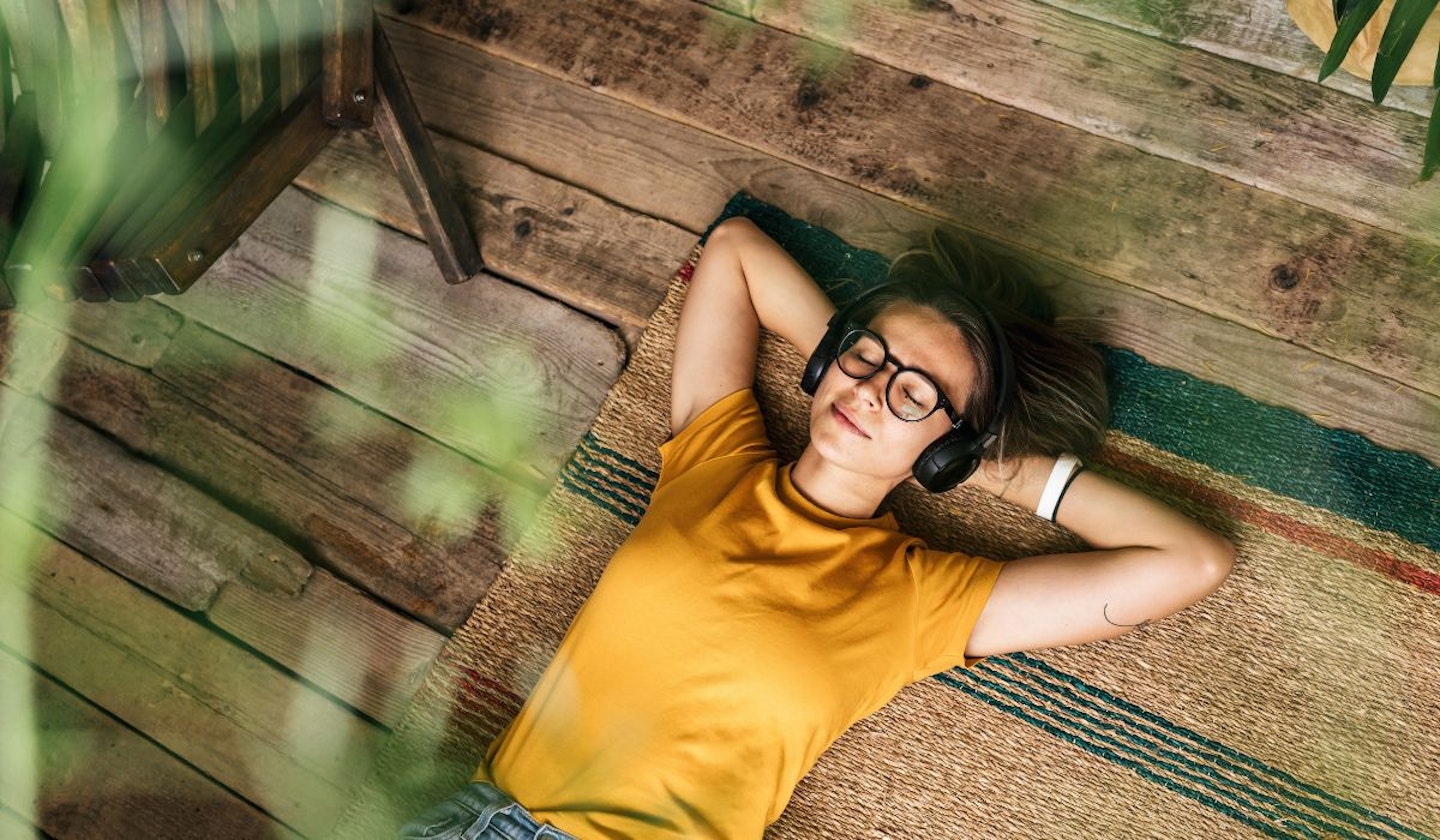 Set boundaries
Now that a lot of us are working from home, we often find ourselves logged in much longer than necessary. When you find yourself working overtime, ask yourself, 'can what I'm working on wait until tomorrow?'
Take regular breaks
Having some time away from the task you're working on can help you revisit it with a clearer mind. Make sure you're refuelling with regular snacks and a proper lunch throughout the day.
Give yourself time off
Make sure to take holidays, as they're extremely important for your mental health. It'll also help you to work more productively, as you'll return to work feeling refreshed.
Do some yoga
As well as promoting movement, yoga also focuses on breathwork, which can help serve as a distraction from those thoughts and worries that won't stop bouncing around your head.
Try meditation
A useful tool that helps to shift the focus from our thoughts to things like breathing and posture, guided meditation, in particular, can help with connection, grounding and awareness of our physical selves.
Go for a walk
If you've got time after work, going for a walk and getting some fresh air is definitely recommended. Not only does it count as exercise, which may help you sleep better, but it's also great for clearing your head when you're feeling stressed.
Journaling
Writing your worries down in a wellness journal, or reminding yourself of positive affirmations can be cathartic. As well as helping you to feel organised and set goals, they're a tool for you to express yourself on the page.
Switch to decaf
Caffeine is a stimulant that has been linked to anxiety and insomnia, which is exactly what you should avoid if you find it difficult to relax before bed. Try a relaxing cup of caffeine-free tea instead.
Separate your space
When you're starting to associate your bedroom with your work office, it'll make getting to sleep a lot more challenging. Have a room where you can work away from the areas you use to relax and unwind.
Create a relaxing bedtime environment
Light some candles, spray some lavender pillow mist or use essential oils. Do whatever you can to make your bedroom a space where you can relax.
Have a bath
Proven to help ease tension, increase blood flow and relieve stress. A bath is a way for you to wash away the worries of the day. Make it a sensory experience by feeling the bubbles against your skin.
Turn off your devices at night
Switch off your devices before bed - screens can have a stimulating effect on the brain. Artificial light affects the production of melatonin, making it harder to sleep. Make sure your room is nice and dark, or use a sleep mask to help your body produce the sleep hormone melatonin.
Read before bed
A book is a good way for us to get into a state of relaxation. Ending our day on a positive note, especially by reading wellbeing books resets our mindset for the next day.
The best products to switch off from work
At Spirit & Destiny, we've rounded up the best products to switch off from work. From essential oils to body lotions, these products are designed to help you relax after a hard day of work.
Best sheet mask to switch off from work
Description
A thermal charcoal mask is exactly what you need after a stressful day. Lay this across your face
Best pillow spray to switch off from work
Description
Adding some pillow spray can make your bedroom a relaxing environment and allow your brain to
Best tea selection to switch off from work
Description
A cup of tea doesn't solve all of your problems, but it definitely helps. Why not invest in some
Best body lotion to switch off from work
Description
After indulging in a nice bath, applying the Sleepy Body Lotion by Lush will put you in a state of
Best bath product to switch off from work
Description
This lavender bath milk from Weleda leaves the mind, body and spirit feeling nourished. Simply add
Best yoga mat to switch off from work
Description
A great way to help you reconnect with your mind and body, engaging in yoga after work - allowing
Best noise cancelling earphones to switch off from work
Description
Want to escape background noise? Listen to your favourite podcast or indulge in your music, then
Best comfort pillow to switch off from work
Description
Cuddle up on the couch with a full body pillow that you can lie on or wrap around you to give you
Best essential oil to switch off from work
Description
Whether you want to incorporate this blend of essential oils into your bedtime routine by doing a
Best wellness journal to switch off from work
Description
Authored by psychologist and psychotherapist, Corrine Sweet, The Anxiety Journal Book allows you
Best candle to switch off from work
Description
As well as being homemade with love, these candles are derived from organic ingredients with no
The effect that overworking can have on our health
Overworking can result in a number of negative impacts on our physical and mental health. From headaches to stress, weakened immune systems to hormonal imbalances, there are so many reasons to set healthy boundaries when working.
We consulted with award-winning emotions coach, podcast host and author, Jo Wheatly, who discussed the effects that overworking can have on your health and why switching off is important.
Jo Wheatly explained, "Switching off helps us to connect with our families and friends, to engage in the things that bring us joy and prevent burnout. It's important because it enables us to recharge and recenter ourselves to be ready for the next day."